So I did something very naughty...I bought another pair of Litas. Right before I'm about to leave for university. HOWEVER I have justified it to myself as a) they are good quality and thus will last a long time b) They were £115 (with free postage) and are going for about £145 in Office and c) I've sold off my old plain black leather Litas. Also they are really, really nice.
I got them from Doll Boutique who are still having a ridiculously well priced sale on some of their JC shoes here. There are Tardys and Damsels as well as Litas on sale too, I can't look at the site anymore though as I will probably accidentally order another pair or six.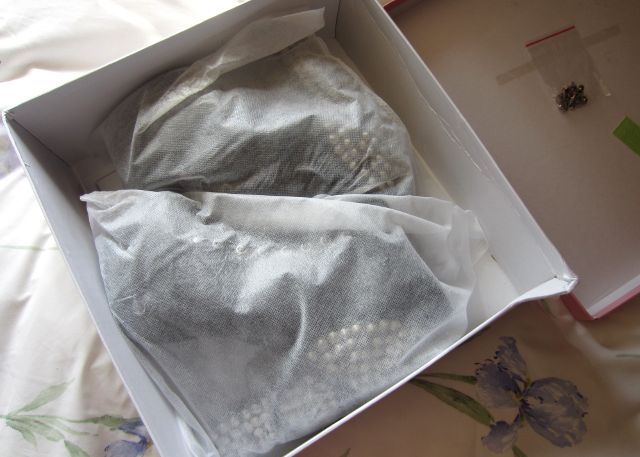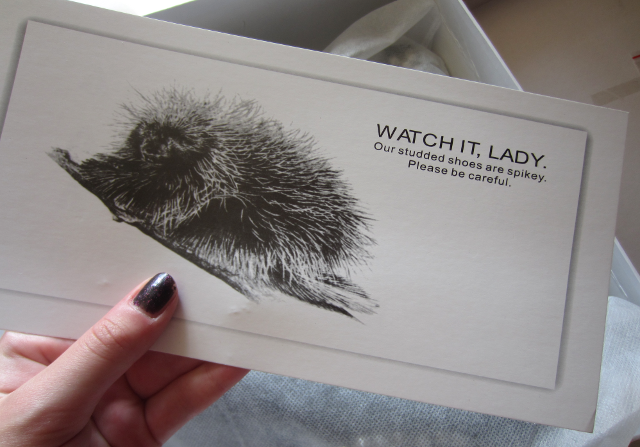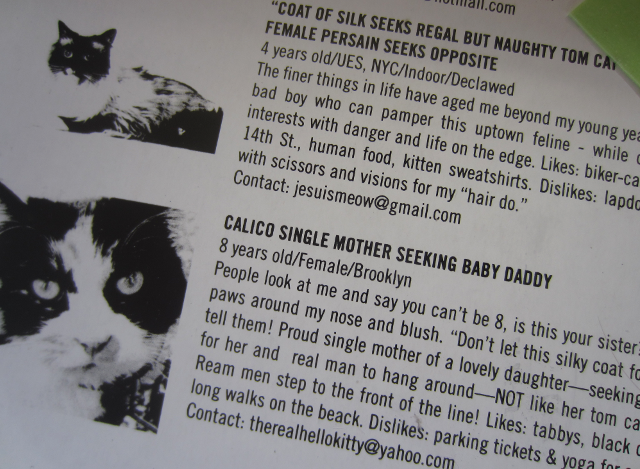 More cat personal ads at the bottom of the box...not going to now I have two JC shoe boxes like this I'm starting to fancy cats a bit.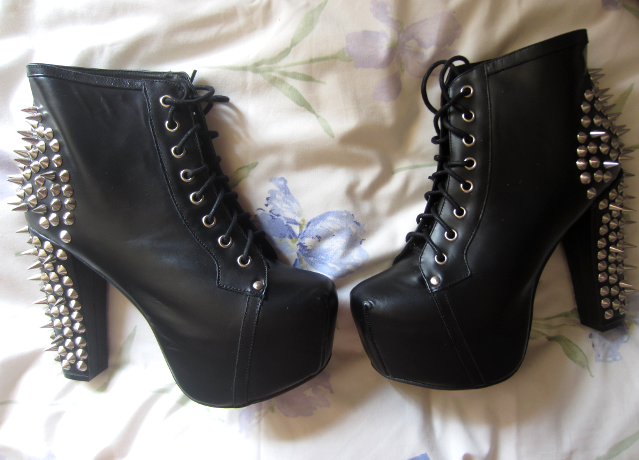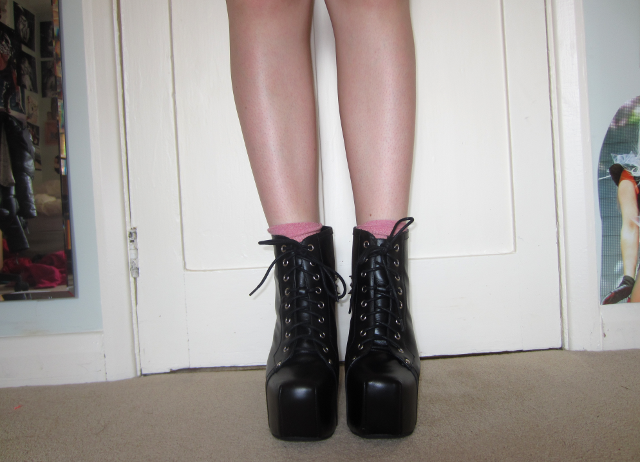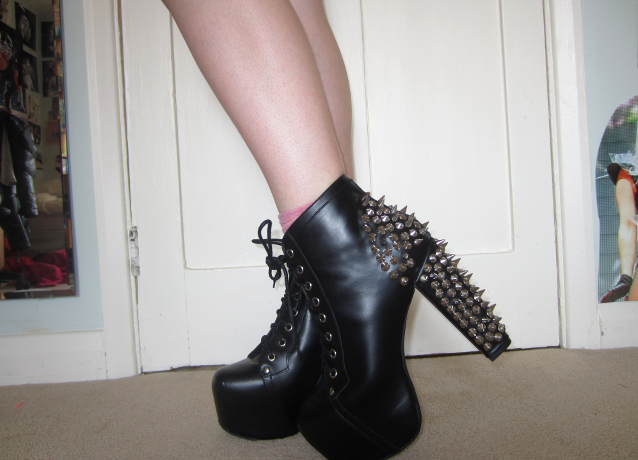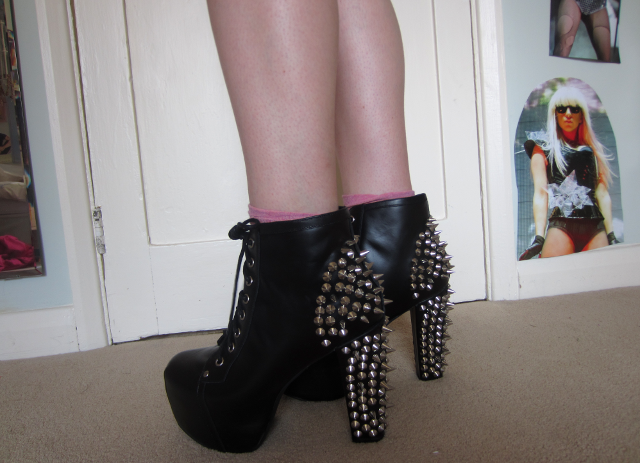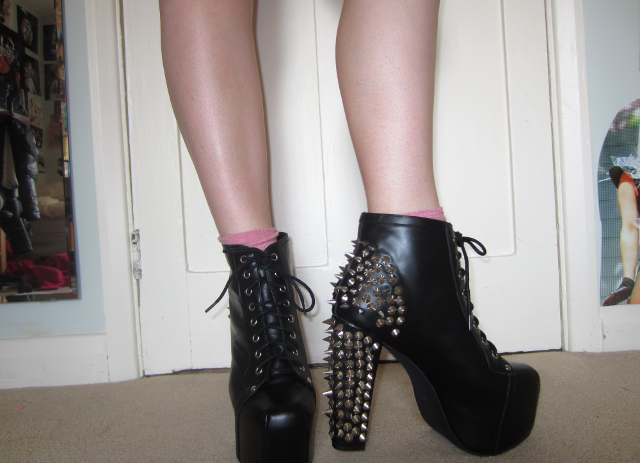 Aren't they pretty? The leather on these seems to be shinier than my plain leather pair were. Can't wait to wear them out! Do you own a pair of Jeffrey Campbells? xx