I've been reading so many beauty blogs recently it's ridiculous! One blogger (when I remember who it was I will link here) did an interesting post where she worked out how much her daily face was worth, so I decided to have a look at my everyday essentials and how much my 'daily face' costs me...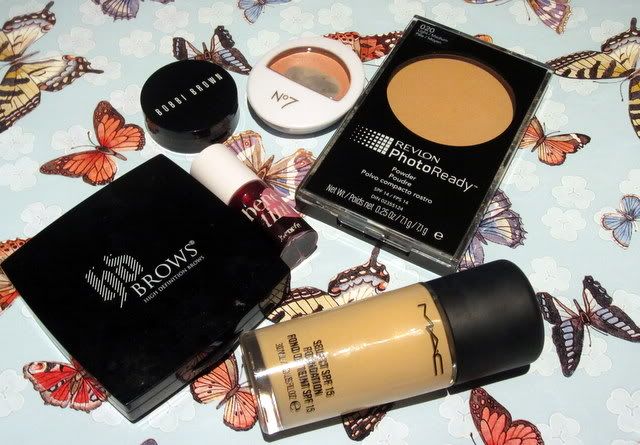 Bobbi brown colour corrector (in Bisque) - £15
MAC Select SPF 15 Foundation (in NC20) - £18
No7 Smoothing and brightening eye base - £7.75
HD Brow Palette (in Foxy) - £19.95 rrp
Revlon Photo Ready Powder (in 020 Light/Medium) - £11.29
L'Oreal Volume Million Lashes in extra black - £11.29
L'Oreal Telescopic (Waterproof) - £11.29
Rimmel Eyeliner in Black Magic - £3
Rimmel Glam Eyes Liquid Eyeliner in black glamour - £5.29
Natural Collection white eyeliner - £1.99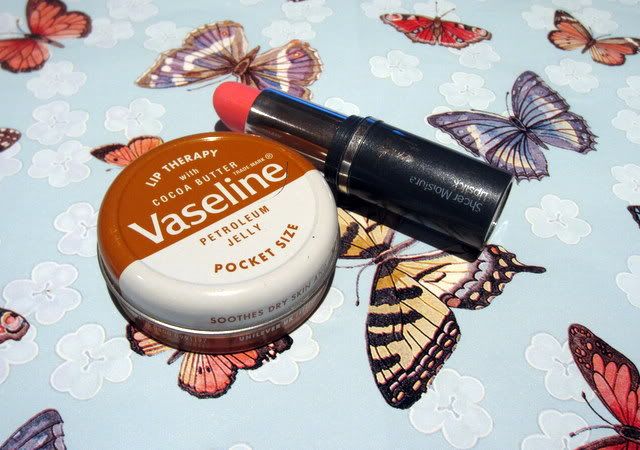 Cocoa Butter Vaseline - £1.99
17 Lipstick in Cashmere Blush - £4.29
Now if I do some quick mental maths and tot everything up (lol jks using a calculator)...*le calculates everything*...£123.04! Bugger me with a fish fork that's a lot of money!!
But if we take into consideration that my HD Brow Palette came with a GlossyBox so is worth about £3.50, the Benetint is sample sized and was free with a magazine so that's worth about £1 and the Revlon Powder my Mum bought me; so the new total would be...£84.30
Still that is, as the French say, une crapload of money. This is what my daily make up looks like: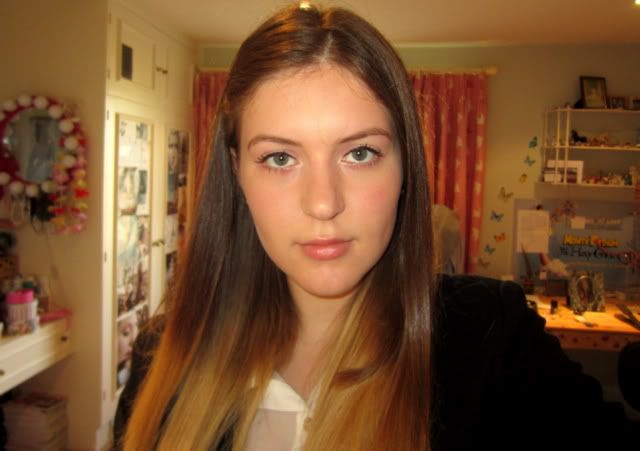 Albeit normally I forgo foundation and liquid eyeliner because I don't have the time, and frankly can't be arsed! Is your daily 'face' worth a lot? xx