Haven't posted for a ridiculously long time - again! I went to visit my boyfriend at uni for the weekend and then went to a Rocky Horror Picture Show screening with my bestie. I bought an Ann Summer's maid outfit (don't judge me, twas the cheapest maid costume on ebay) and then wore it twice albeit with variation...
First of all I was a dead maid (maid costume + plus a lot of fake blood):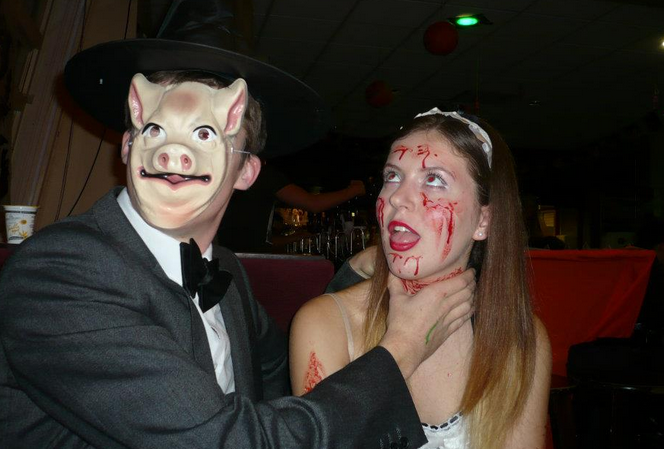 My boyfriend was a pig...in a suit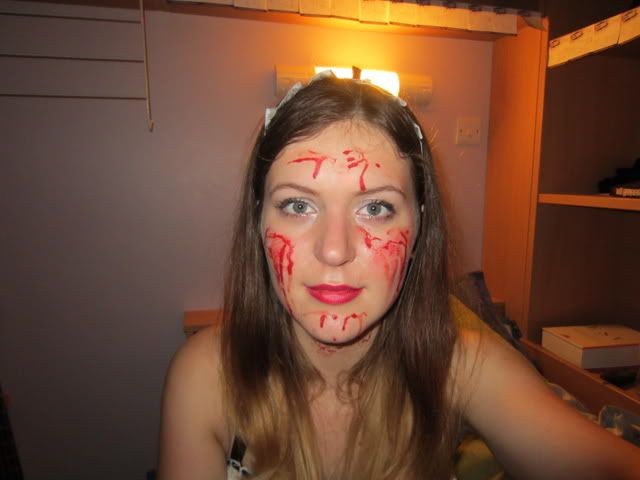 And a close up of my make up, the fake blood felt disgusting, after it dried I could feel it cracking every time I smiled.
...and then I was Magenta from the Rocky Horror show (and my bestie was Columbia, with a hat made out of a flowerpot XD)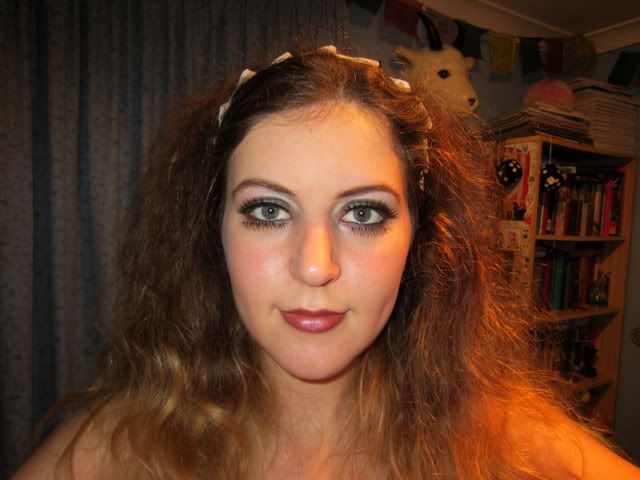 And a close up of the Magenta make up! I'm pleased with how the make up turned out, I actually managed to get my falsies to stay on (although this was taken at the end of the night and one of the bottom lashes is making a bid for freedom). I had to backbrush my hair to get it as big as Magenta's and detangling it the next day was sehr painful, my hair is so thick it took forever to brush it out, and now my scalp hurts like a bitch. Do not recommend backbrushing at entire head of hair!! What did you guys do for Halloween? xx