I bought this after seeing it on Fleur's blog and I wasn't dissapointed! Apparently its a dupe for Deborah Lippmann's Gaga inspired shade 'Bad Romance' which I wanted because, well I will buy anything associated with the Gaga, but as far as my googling investigations have discovered it's sehr expensive and only available in the US - thus this Revlon one was a better alternative! And after comparing swatches of Bad Romance/Facets of Fuschia online, I think FOF is prettier anyway.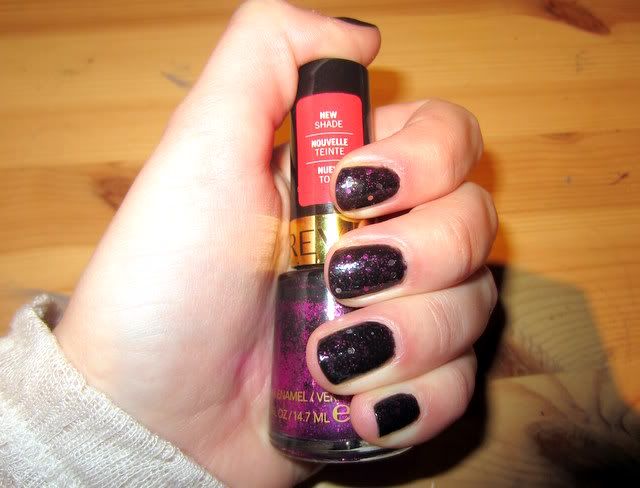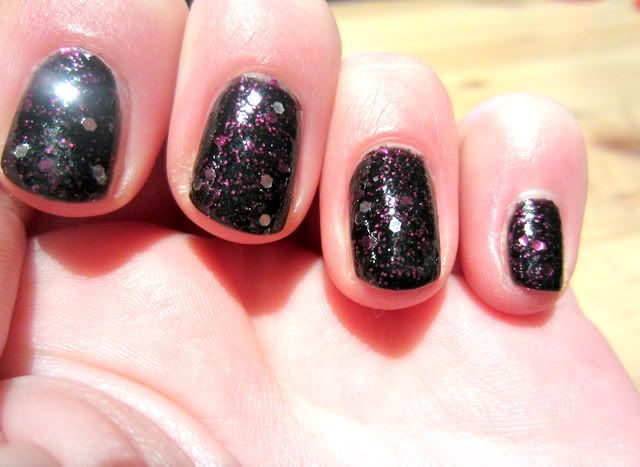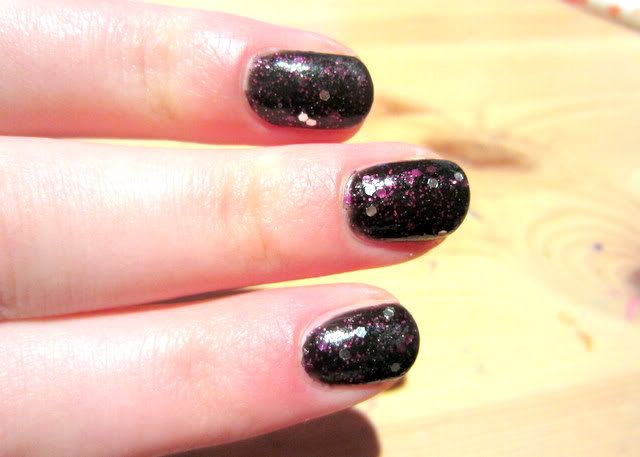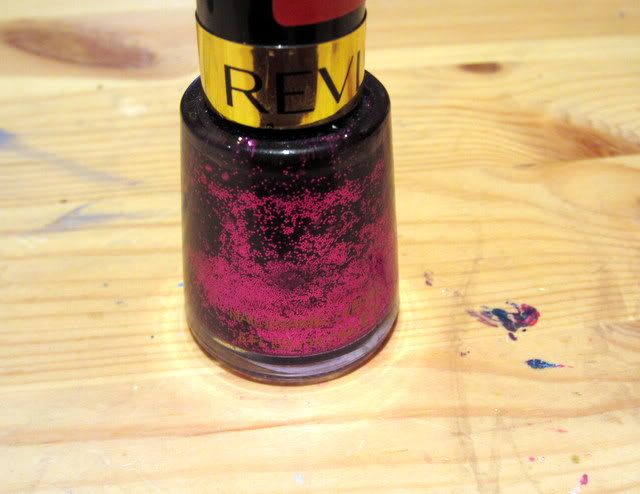 I added this silver glitter polish I bought from a pound shop as a topcoat - weirdly enough its amazing at preventing polish from chipping considering it was only £1!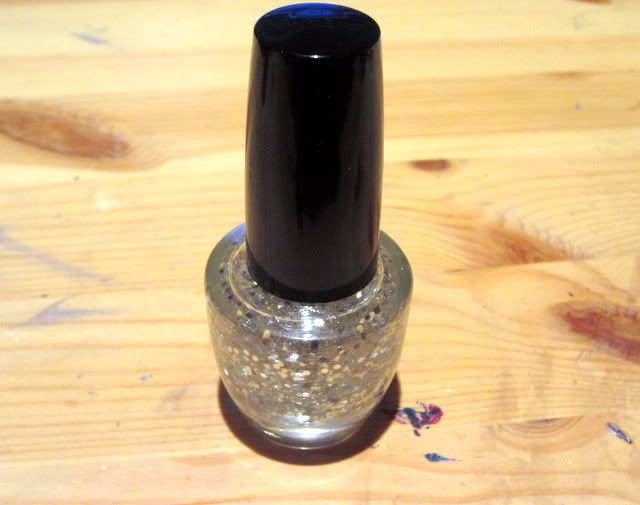 I'm a big fan of Revlon nail polishes, I think they are definitely the best for their longetivity, for example guess how old this nail polish is?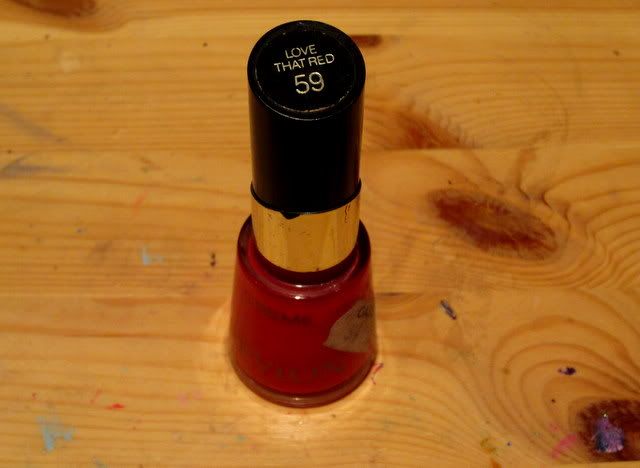 22 years old - and it still works! My mum bought it on her honeymoon all those years ago and it's still an awesome polish. Do you guys have a fav nail polish brand? xx