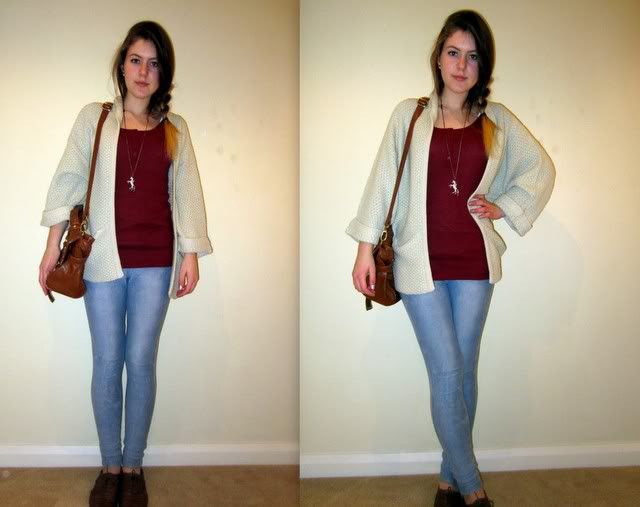 Cardi - New Look - Top - New Look - Jeggings - Topshop - Brogues - New Look
Just realised it looks like I have a mysterious tummy bulge, it's not my Christmas mince pie consumption coming back to haunt me with a vengeance, it's actually the billion tank tops I'm wearing underneath all bunching up. Honest. I'm on a fricking ROLL with these outfit posts, honestly I feel as if I should win some sort of consistent blogging award. This was just a very casual outfit I wore to work on Wednesday, nothing very exciting. This time next week I'm going to be in belle paris, living the high life and pursuing my career as an exotic dancer cum trapeze artiste (not really) so I'll make my friend take outfit photos of me with a backdrop of the Eiffel Tower instead of my younger brother's bedroom wall.
I also purchased some things with money I made selling stuff on Ebay. I saw this waving wand recommended in this Fleur De Force hair tutorial here and found it cheapest on Ebay so bought it. My hair is natural really curly and I never bother taming the curly and just straighten it, so hopefully this will help make my hair look nice-curly and not frizzy-curly!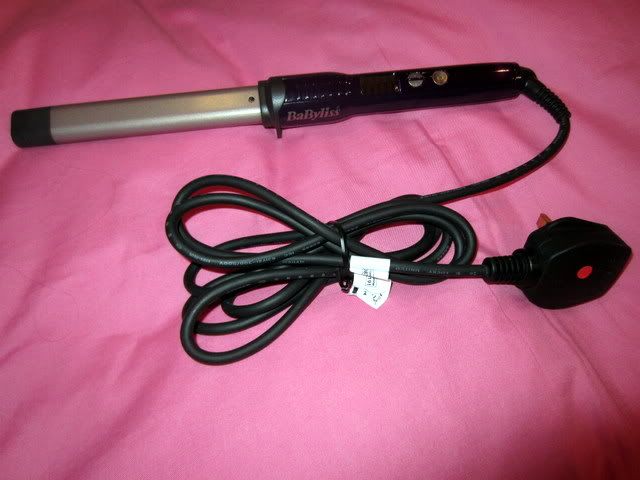 Also I bought a Blackberry case, normally I would make deco cases like this (see here) but I worked out that it's actually more expensive for me to buy all the gems and glue to make one than to just buy a premade one. It's so sparkly (and very bulky),

かわいい

ですね!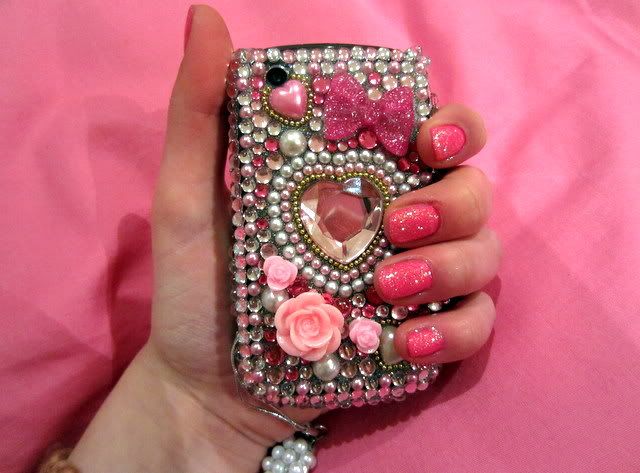 I won these gorgey lashes in an Eyelure twitter competition, I never win anything so was so excited! Plus have been dying to try out the double lashes. Won't be wearing them with shitty Eyelure lash glue though, no siree. This has been a rather girly post so I'm going to go wrestle a bear or something now. xx