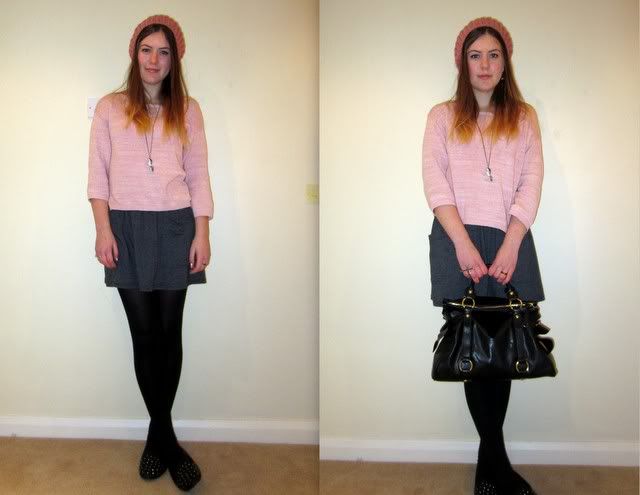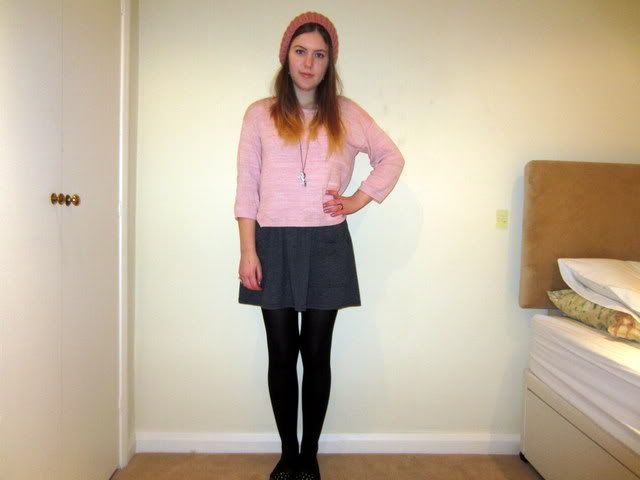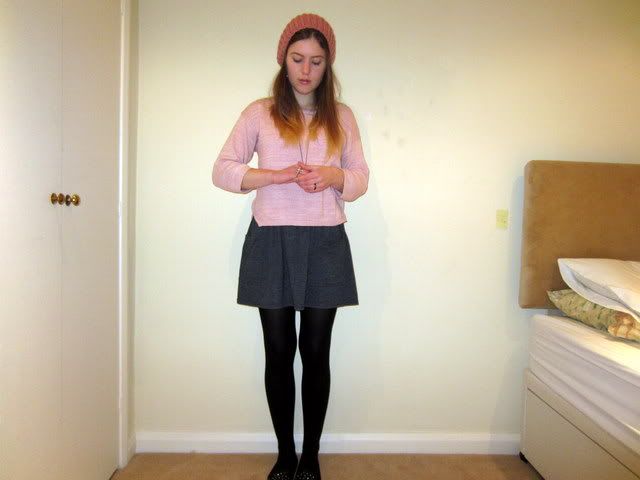 Jumper - New Look - Skirt - American Apparel - Beret - New Look - Shoes - Topshop
Nails: No7 in Lilac Chill and Glitterball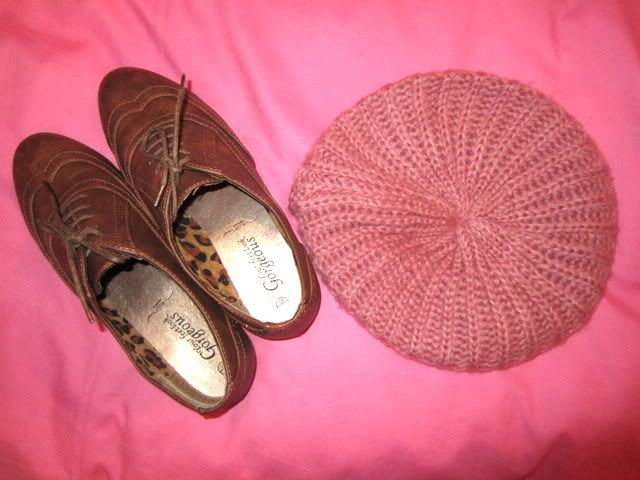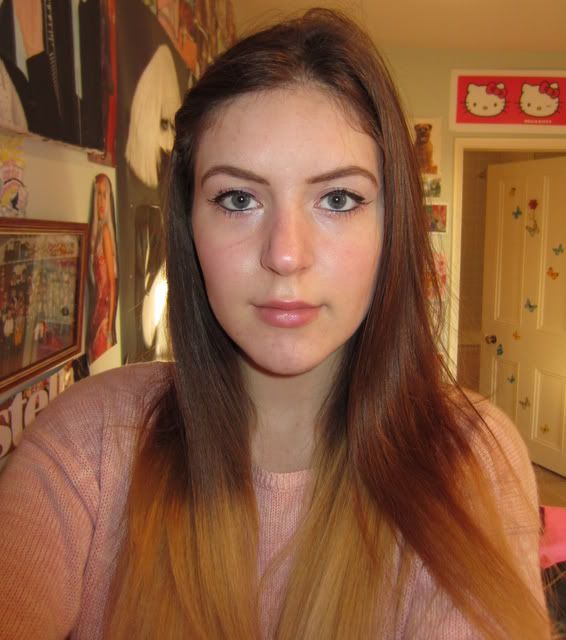 Face: Bourjois Liquid eyeliner, Stila Eyeliner in Stingray, Blink + Go mascara, 17 BB Cream, Bobbi Brown Colour Corrector and Concealer.
-I've been really bad recently and doing some shopping, got the gorgey studded Topshop slippers/loafers I kept seeing on the blogosphere; and today before work I picked up these brogues and a cute pink beret from New Look. To be fair a pair of shoes and a new hat for under £20...it would've been rude to say no!
- My bestie came round for a sleepover and we finally exchanged Xmas pressies, she gave me a No7 nail polish set and the polishes are amazing; I got some many compliments from customers and co-workers on my nails at work today!
-If you like creative drawing/writing blogs you can check out my her blog here, she's a very talented writer!
- Also, I was featured on Pocket Change's style blog here recently, twas very sweet of them! Click here to check out their blog.