I did a little bit of sales shopping and spending Christmas vouchers and whatnot, here's what I picked up!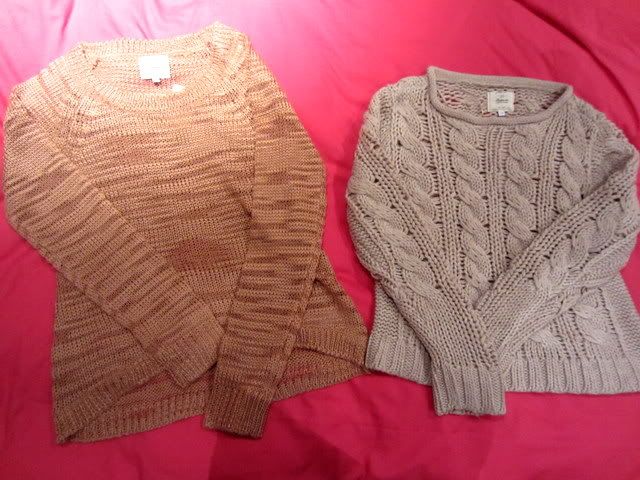 New Look jumpers and long sleeved tops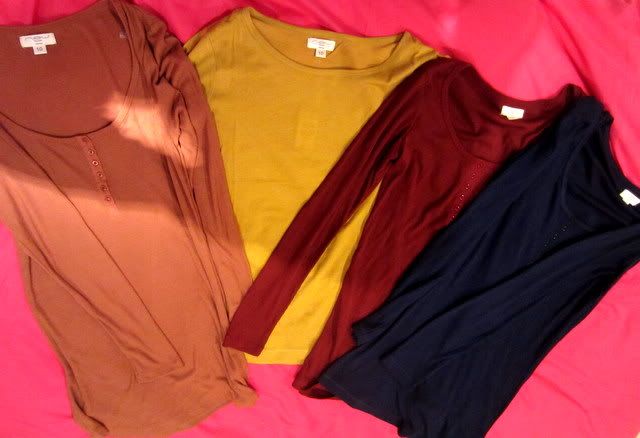 Gaga goodies! I got the Gaga x Terry Richardson photobook which I wanted for Christmas half price, then saw a girl wearing the Gaga t-shirt and had to ask her where she got it from, and then go and buy one myself!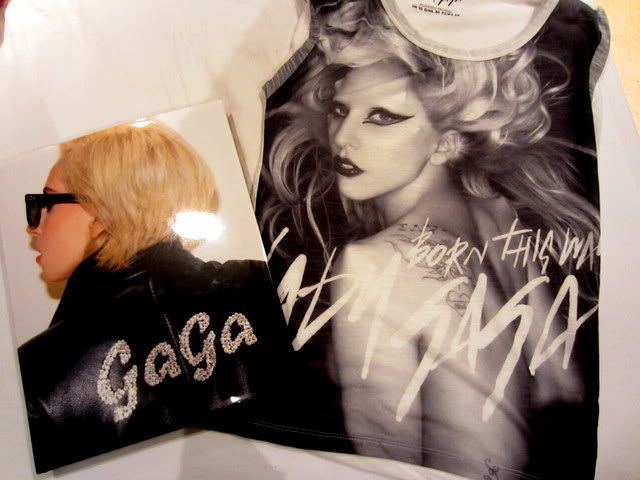 Picked up two MAC eyeshadows with some Xmas vouchers, I'm not sure when this denim collection was released but they're made to look like the back pocket of a pair of jeans which is snazzy.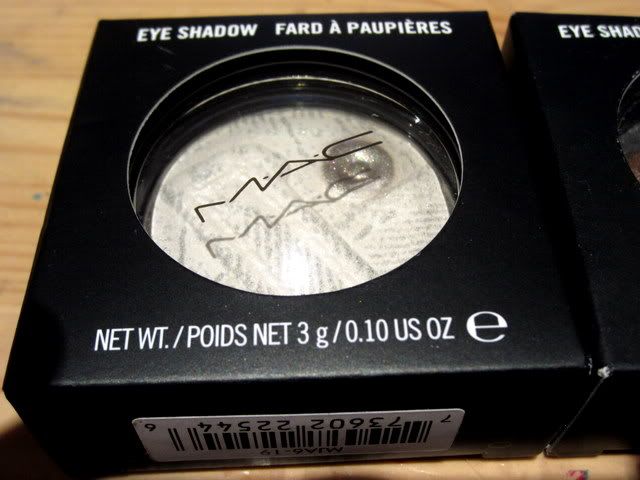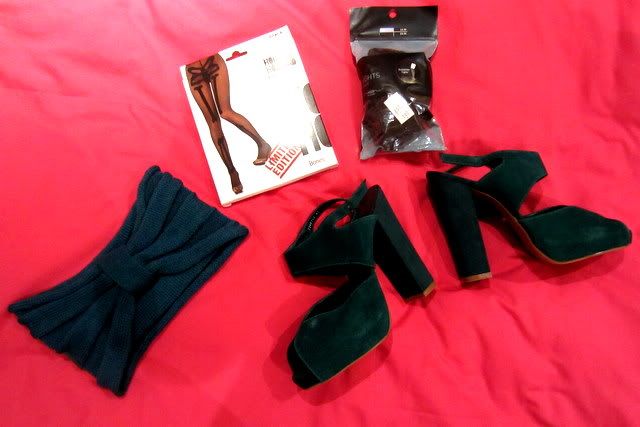 More shiz from New Look, Henry Holland bones tights which I'm so excited to wear! Also awesome teal heels which look fugly off but cute on, and I think may be my perfect going out shoes in that they're not too high that they hurt your feet, but are high enough that they're definitely 'going out' shoes. Also bought a teal turban (can you tell what my favourite colour is yet?!), it reminds me of something Kavita would wear!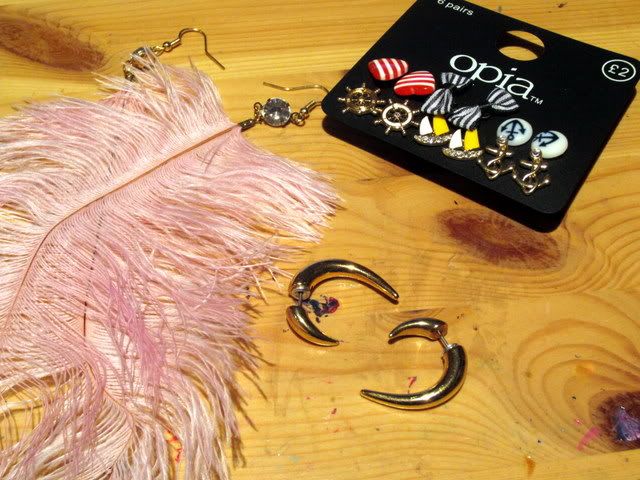 Also bought some more Topshop ear tunnels, I actually think I'm addicted. Plus cute nautical Primark earrings and these giant feather earrings from New Look. They're massive though, I may have to trim them as they look like they've been plucked straight from an ostrich. Did you guys find anything good in the sales? xx