I have been so bad at blogging again! The stupid thing is I actually have completed posts ready to be published I just haven't done so XD Anyhoo it was my birthday on the 7th, then I went shopping on tues and blew birthday money on new things which of course I have to show you guys.
Delightful birthday cards and envelopes from my younger brothers...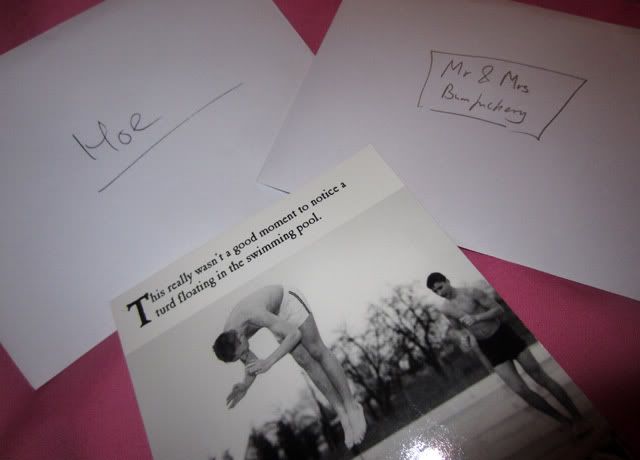 Some of ma birthday pressies...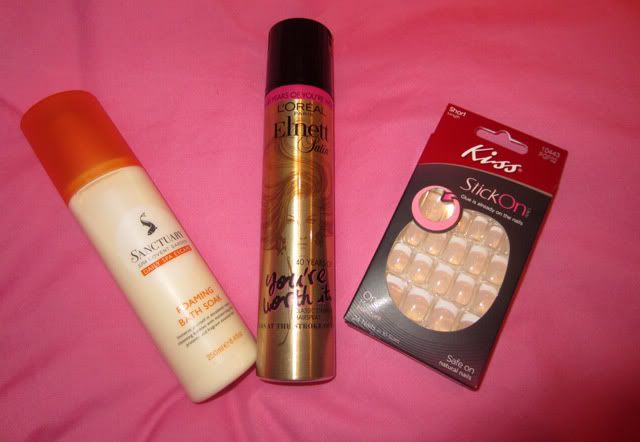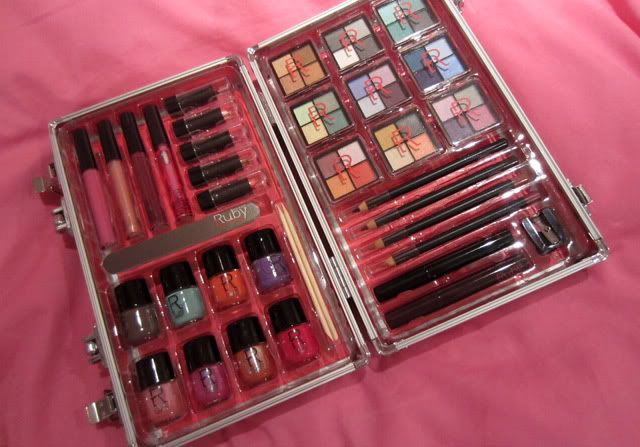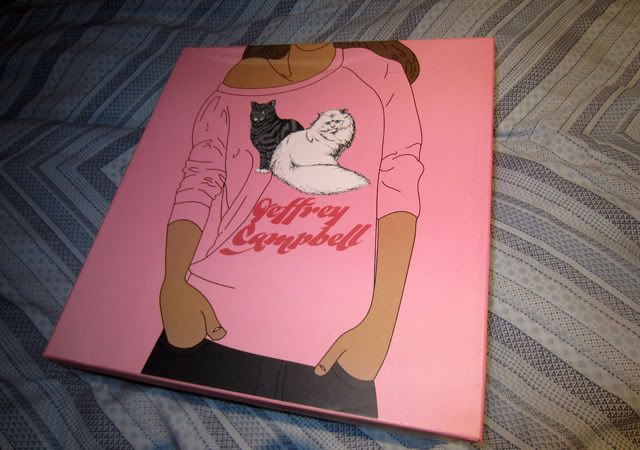 Will do a whole post on them another time though, they deserve their own post! Met up with ma besties on tuesday and bought so many things I shouldn't have.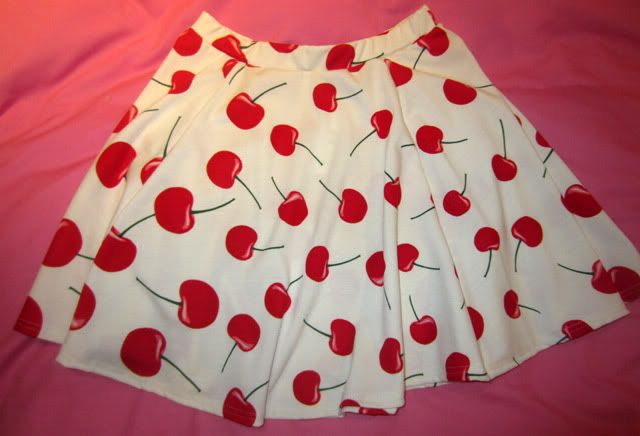 Was in two minds of whether to get this skirt or not, and then I saw one of the River Island sales assistants was wearing this with a petticoat underneath to give it 50s style volume, was just too cute to resist!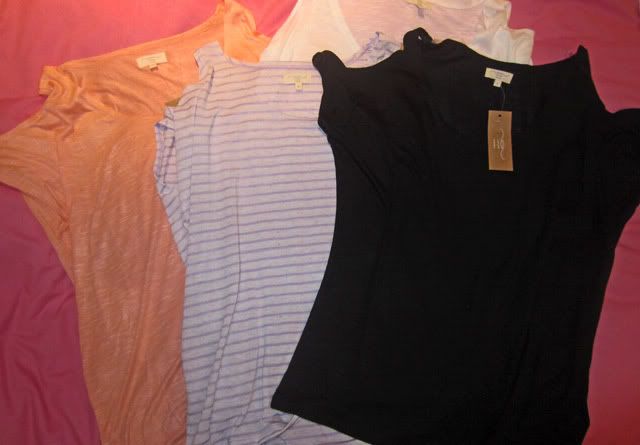 Bought these New Look cut out shoulder tops in four colours, just find them so flattering and perfect for summer! (excuse shitty photo)
Only got two things in Primark which is unusual for me, loved the cut out lace detailing on the bag.
Adorbz pastel Cadillac print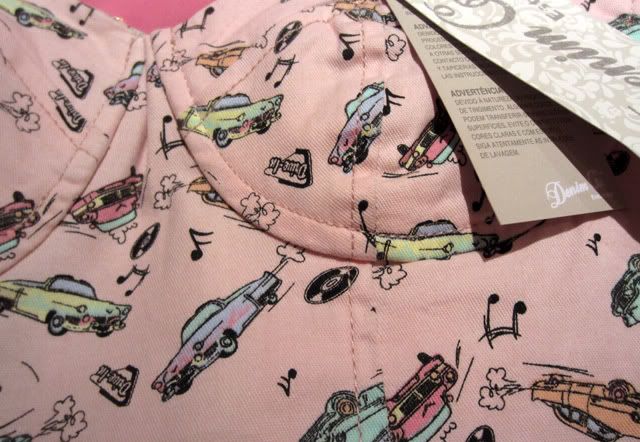 Lastly my friends bought me gorgey belated birthday pressies because they are awesome. Already have the frilly Topshop socks in white and they look sexual poking out of the top of Creepers.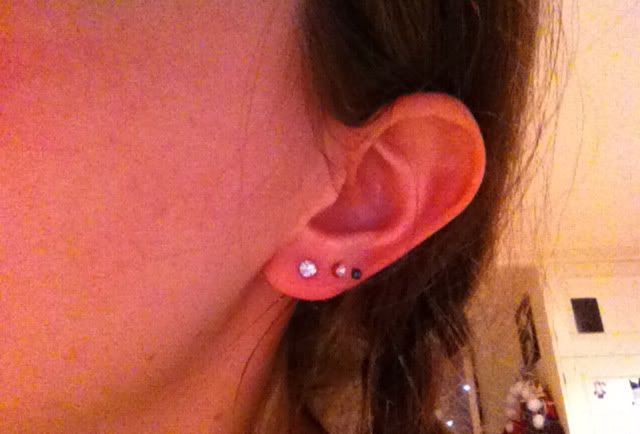 Also carried on my birthday tradition of getting a piercing each birthday-time (the little blue stud). Now have 6 piercings all together, think I may get one more each side just so I have four in a row.
Going to my little brother's band's gig tomorrow so I take an outfit post then! xx