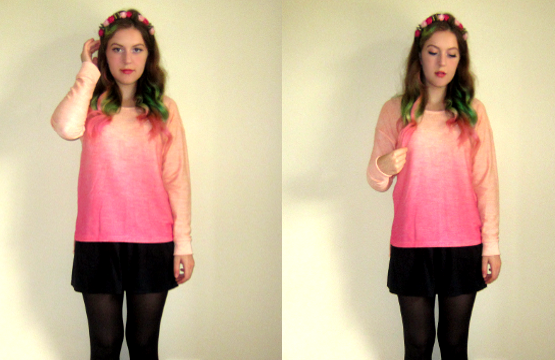 Jumper - Primark - Hairband - Topshop - Skirt - American Apparel - Shoes - Topshop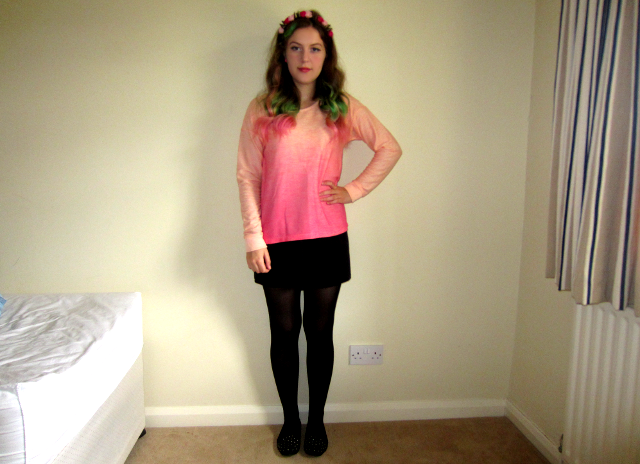 My brother decided to move his room (the only room with completely blank walls in the house I have discovered) furniture around so now there's a bit of bed sticking into each outfit shot. Frankly livid about this.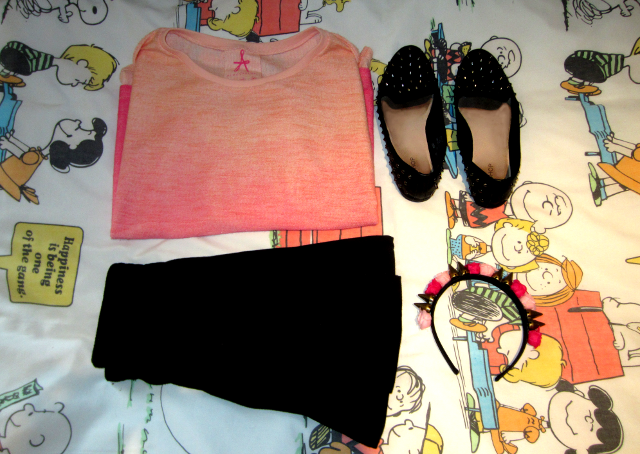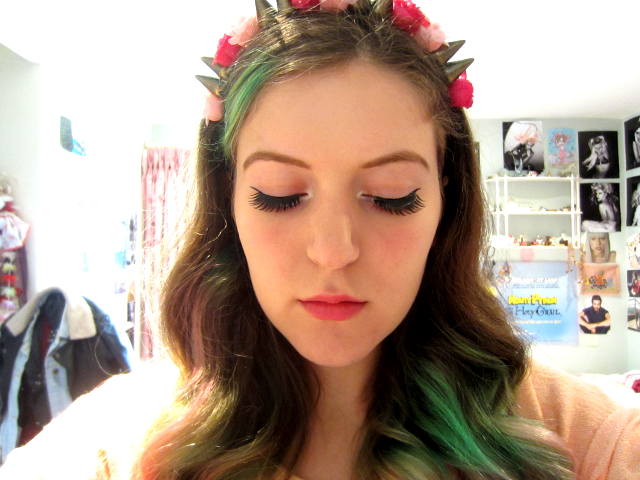 Face: Maybelline Dream Matte Mousse, ELF High def powder, HD Brow palette, Bourjois clubbing liquid eyeliner, Natural Collection white eyeliner, Ebay false eyelashes, L'Oreal Volume Million Lashes mascara, Revlon Just Bitten Lip Stain in passion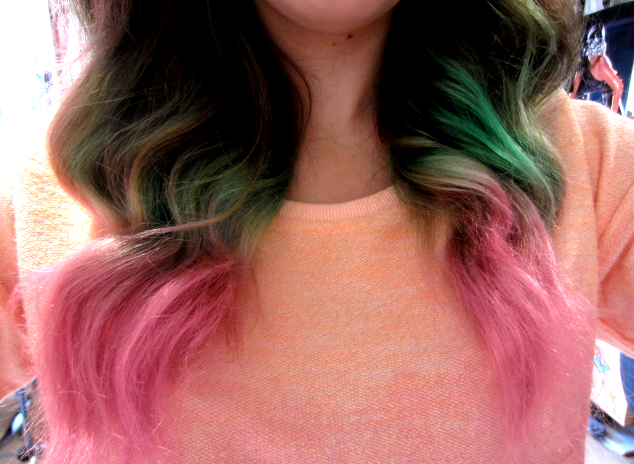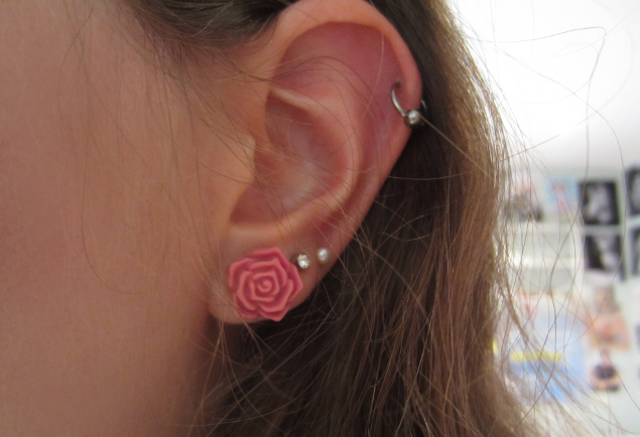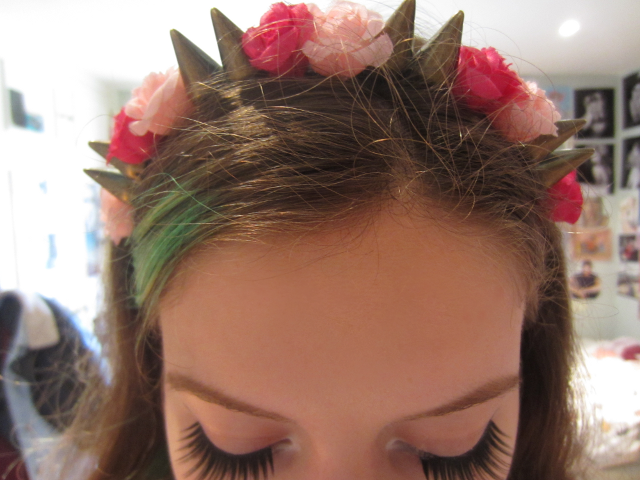 Sorry for the delay in posting guys! I'd been on such a roll posting every other day but then photobucket decided to go down, and using blogger to host photos aligned them all over the place. In the meantime I've managed to take 3 load of outfit posts so at least it's been a productive break! Picked up this cute ombre jumper from Primark the other day, usually I just go in there and fill my basket with accessories and a mountain of cheap falsies but actually had a rootle and found some nice clothes.
I've had a bit of an annoying morning as I was feeding the chickens (oo arr) and managed to walk into a bit of low hanging fencing and acquire two scratches by my eye :( I'm going to see Gaga in two days time as well and I wanted to look my best but I guess I'll just be rocking a scar from the lion king look...I'm so clumsy! xx