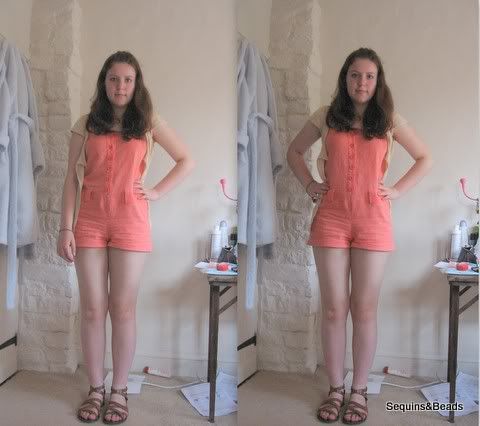 Haha admire my pasty English legs!
Coral playsuit ♥ New Look ♥ Shrug ♥ Miss Selfridge ♥ Gladiator sandals ♥ Ebay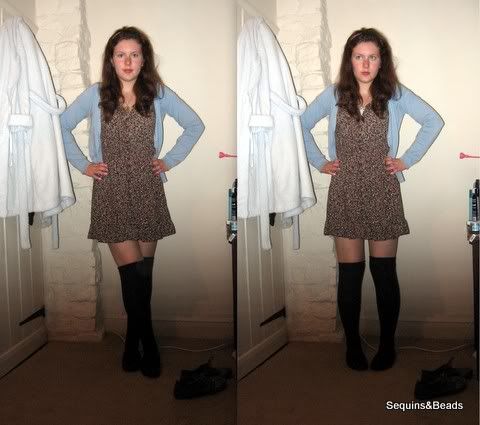 Tea dress ♥ Joe Brown's ♥ Knee highs ♥ Asos ♥ Flats ♥ New Look ♥ Cardi ♥ Zara
Floral shorts ♥ Boohoo ♥ Tank ♥ Unbranded ♥ Cardi ♥ Topshop ♥ Heart Locket ♥ Urban Outfitters
I had a brand new belt from boohoo as well which I wore with the shorts but on the way home from school it fell off without me noticing, and although I retraced my steps I still haven't found it, I'm such a clutz!!
I thought I should show you all what I have inside my heart locket necklace I wear in most outfit posts: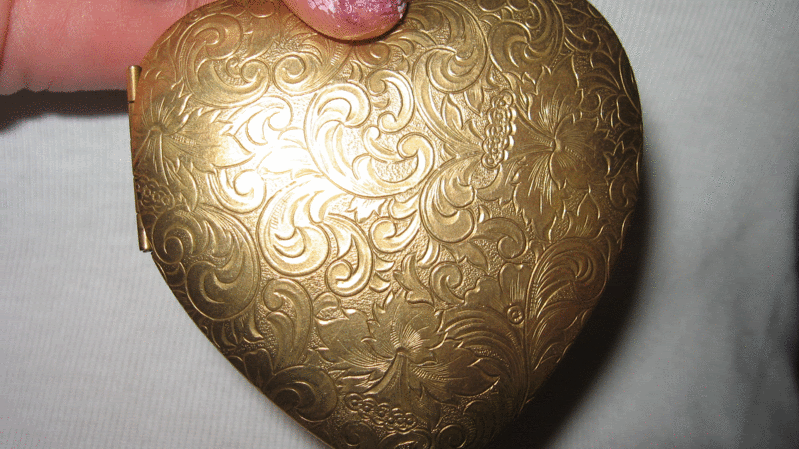 No picture of a guy haha! I was sick of friends opening up my locket and going 'you should put a picture of me in there!' so I left a friendly message for anyone who opens it.
At the moment I'm meant to be looking around universities and writing personal statements, I'm quite depressed and stressed; but I'm moving back into my house soon and getting two kittens which is something to focus on!