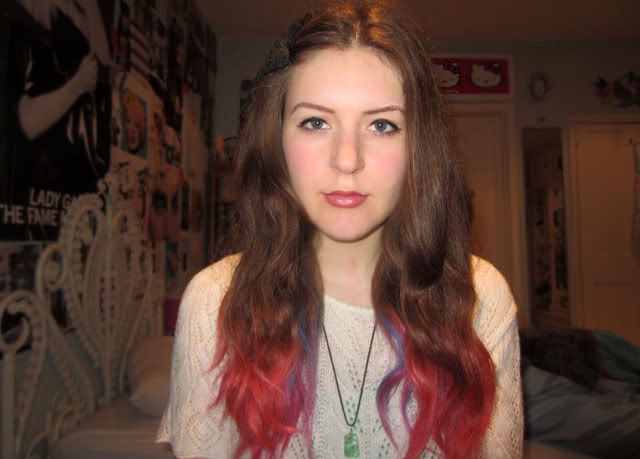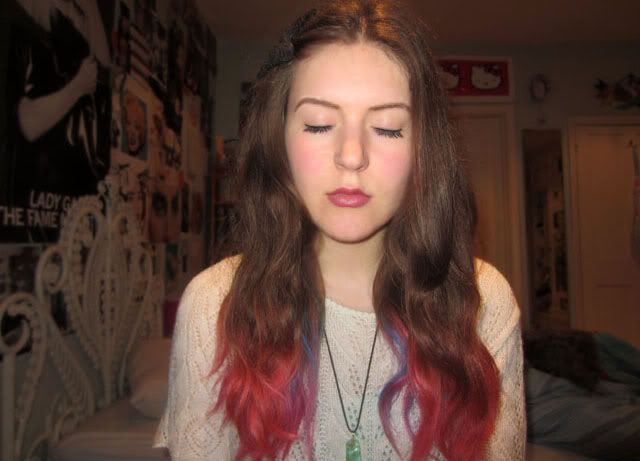 Skin - MeMeMe Seventh Heaven Skin Primer, Bobbi Brown Colour Corrector, 17 Eye Brightening Concealer, MAC Select SPF 15 Foundation, Revlon PhotoReady Powder, Natural Collection blusher
Brows - HD Brow Palette, Collection 2000 Clear Mascara,
Eyes - MAC LiquidLast Liquid Eyeliner, MAC Stovepipe Black eyeshadow on lower lash line, L'Oreal Volume Million Lashes Mascara in Extra Black
Lips - Estee Lauder Signature Lipstick in Dune Rose
This was my face on Wednesday, found this lipstick at the bottom of my make up case, had forgotten I even had it! Estee Lauder lippies smell so good...kind of like a mixture of violet creams and roses. Almost as good as MAC ones which I find smell of tic tacs, anyone else think that? Didn't have much time to do my hair so I just wrapped my hair round the waving wand in two big sections (rather than doing it painstakingly in tiny bits to get proper curls) and I got this kind of messy natural curl effect which I quite like.