So today was a fun filled trip Ancient History trip to the British Museum.
This is what I wore (not very exciting I apologise!)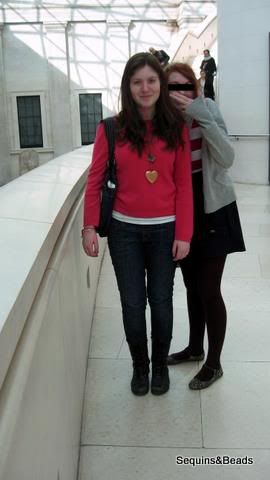 Jumper ♥ Bennetton ♥ Necklace ♥ Urban Outfitters ♥ Skinny Jeans ♥ Gap ♥ Military Boots ♥New Look ♥ Bag ♥ New Look
My friend thought it would be hilarious to jump into the shot at the last second hence my peed off expression.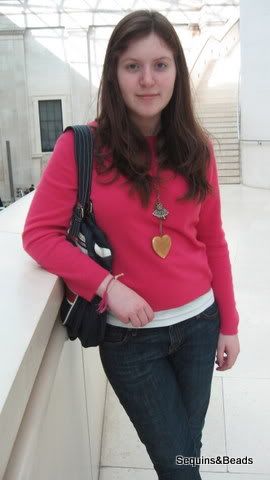 We were mainly looking at the Elgin Marbles from the Parthenon in Athens around 440BC. These are cheery sculptures of Lapiths (humans) and Centaurs fighting because the Centaurs decided to carry off all the female guests at a wedding (including the bride).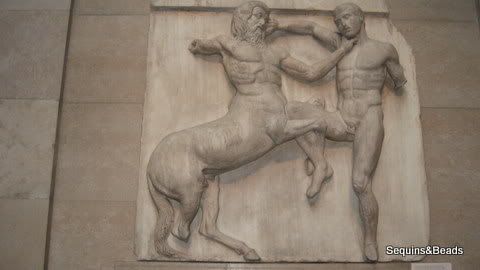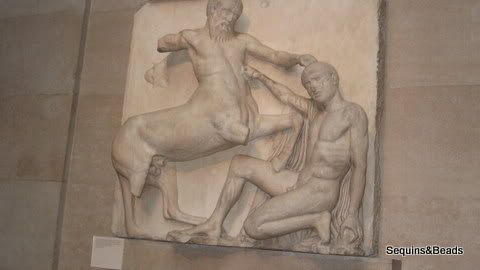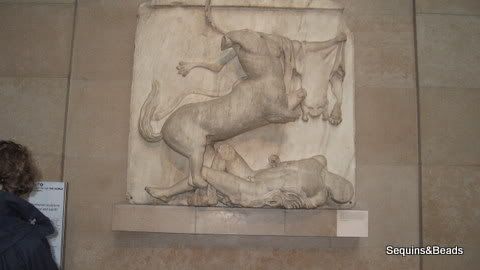 The amazing ceiling of the main room in the Museum..yes I take photos of ceilings!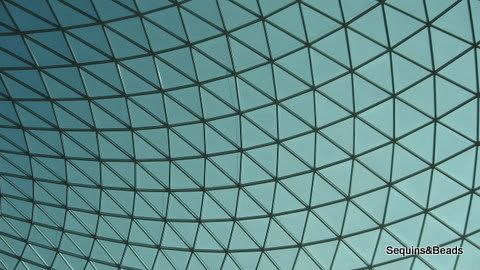 An interesting fact for you, the reason the err 'manhood' in many Greek sculptures is so small is because that is what was considered attractive then; you can tell I learnt a lot today!

Louise wearing the adorable Topshop sailor coat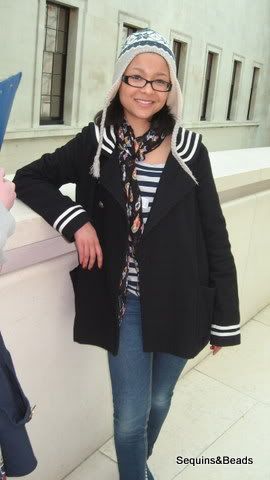 I've also added new items to my Ebay, have a look! (Link is in the right hand sidebar)
xx