Seeing as I pretty much live in jeans at the moment I've decided to force myself to wear skirts everyday for a week, so I'll be updating every day (fingers crossed).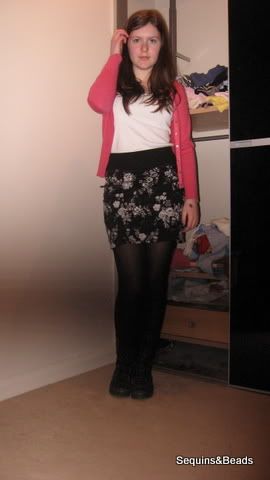 Cardi ♥ Handmedown ♥ Skirt ♥ Zara ♥ Boots ♥ New Look ♥ Top ♥ No idea!
I also picked up some new books, The Girl with the Dragon Tattoo and Across the Nightingale Floor (which is about medieval Japan, so interesting to me!)
My friend also gave me Love from the Harajuku Lovers fragrance set winter edition by Gwen Stefani. I'm not sure I agree with the way she stereotypes all fashion sub-cultures in Harajuku with her back up dancers when you can't really label the whole of Harajuku with so many meshes of styles...lolita, ganguro, punk, decora, visual kei etc etc .. but the bottles are so cute!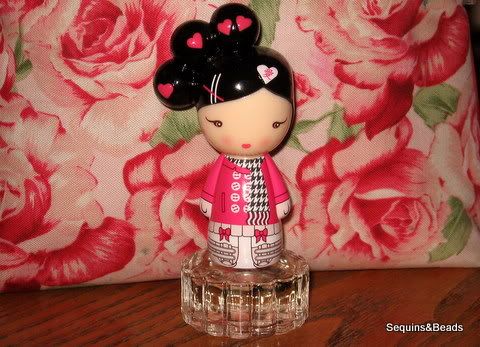 I had a pretty uneventful weekend, the little boy I was babysitting told me that if he died it was my fault when I said it was bedtime - charming!!

I have also been considering getting a job as a waitress recently but I'm snowed under with homework, mock exams etc; I don't think I could cope with the added stress of waking up early on a Saturday! I also earn a decent amount pet sitting and babysitting but that isn't a regular arrangement. Does anyone have any tips on how to make money as a teenager?
xx

P.S I've started a second blog called
Diamond Fragments
,where I'll be posting a kawaii picture or quote daily, hopefully!