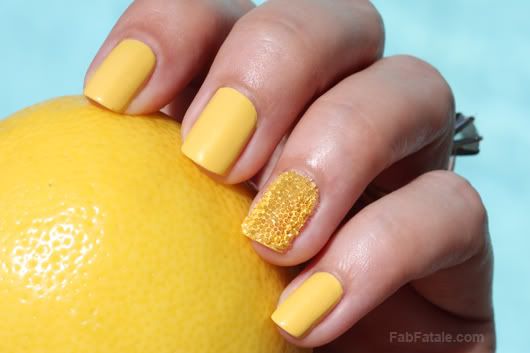 You may have heard of the Ciate caviar nail set, which is essentially tiny spherical beads you apply to the nails to give a 'caviar' effect. However they are retailing these sets for £18! As Kanye would say, that shit cray. When looking up pictures of caviar nails I found this awesome blog Fab Fatale. This cute citrus inspired mani was achieved with sprinkling just clear micro beads over nail polish for a caviar accent nail. The microbeads are essentially what you get in the Ciate set but don't need to cost £18!
I remembered I actually have some multi coloured micro beads I bought when I was going through an arts n crafts phase a couple of years ago so decided to try this out myself.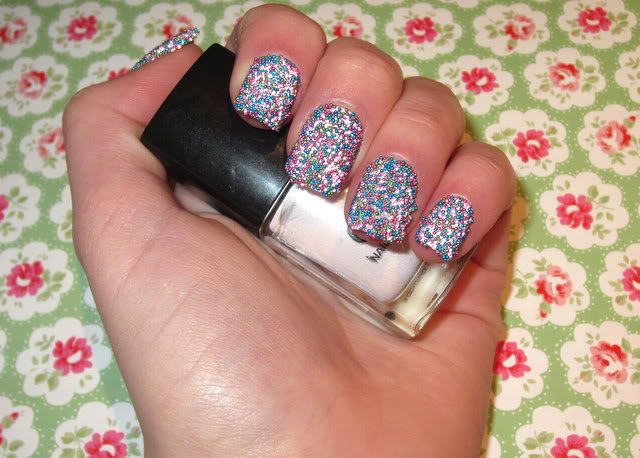 So much cheaper and easier to get your hands on than the Ciate set! I decided to do this mani on false nails and use for a special occasion as there's no way in hell this would last two seconds on my real nails working in retail and all.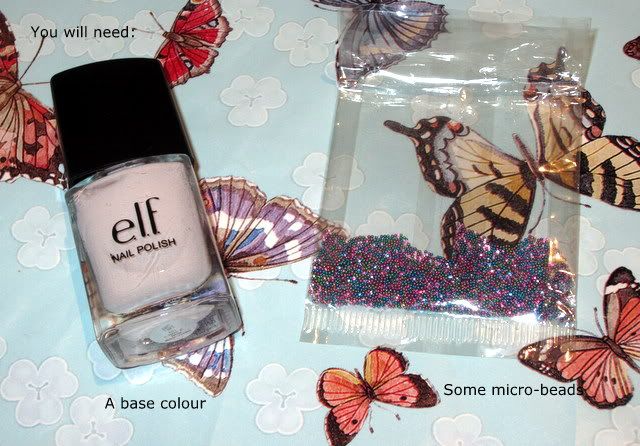 You can get micro beads from arts & crafts shops and on Ebay here. I used Gem Fatale's handy tip for painting false nails, and stuck them to the end of a cotton bud so they stay still and can be dipped in the micro beads.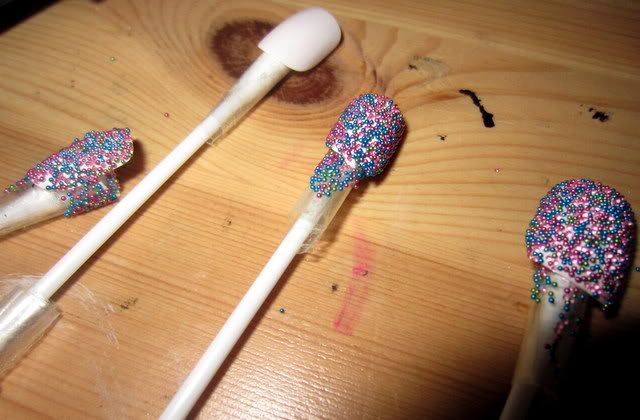 I chose a white polish for a base colour so the purple, green and blue micro beads really stood out. I painted one coat, let it dry and then painted a second coat. While the second coat was still wet I dipped the nail in the micro beads, rolling it from side to side as well to make sure the beads got on the edges of the nail.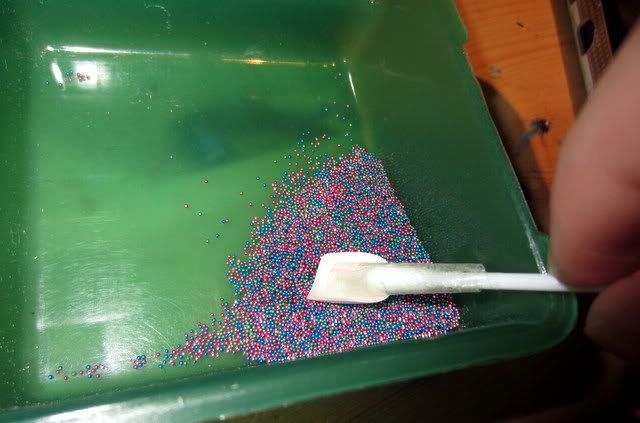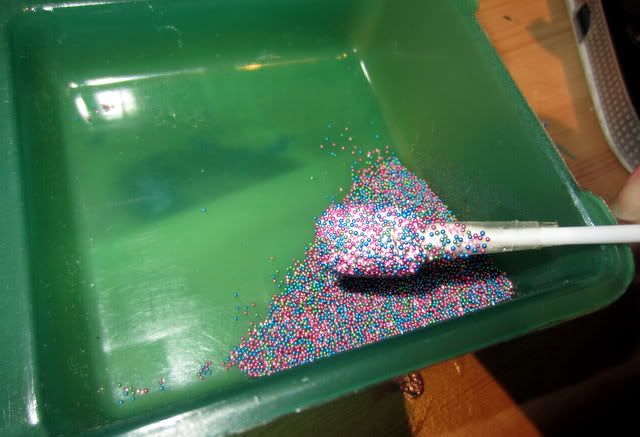 I wouldn't recommend using clear nail polish to seal the beads because they will probably come off on the nail brush, I just gave the nails a couple of bursts with some hairspray. No idea if that's going to help though.
Also if the falsies look a bit wonky it's because I just stuck them on with some blu tack for photo purposes, can't wait to wear them properly though, the beads are mesmerising!