I made about billion attempts to try and take a normal outfit post today but my camera was just not having any of it, so I tried something else instead.
~*~THE SITTING DOWN OUTFIT POST~*~
Not only did sitting down seem to solve my lighting issues, it meant I didn't have to stand; which as we all know, requires effort.
Top - Topshop - Shorts - River Island - Necklace - Ebay - Shoes - Schuh - Socks - Topshop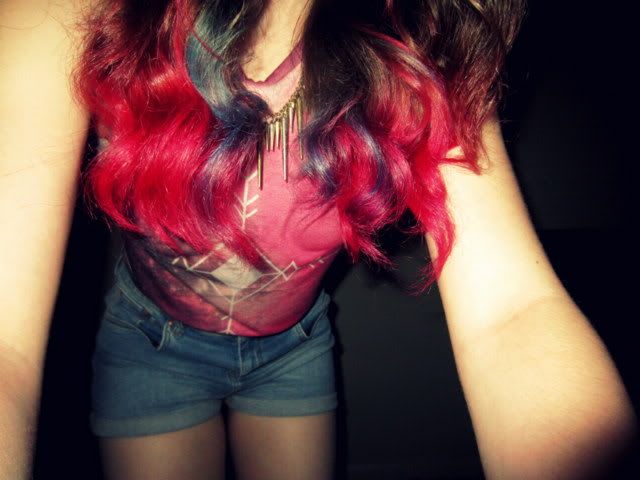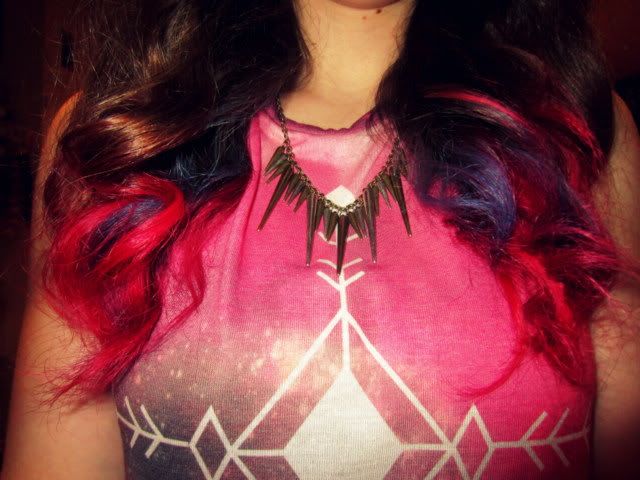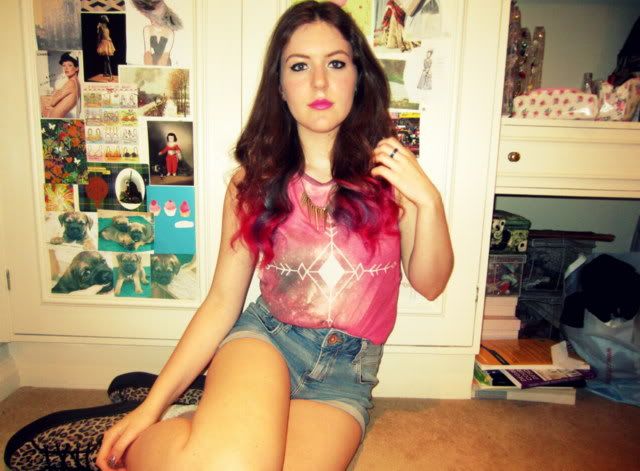 I went shopping on Monday and picked up a couple of things...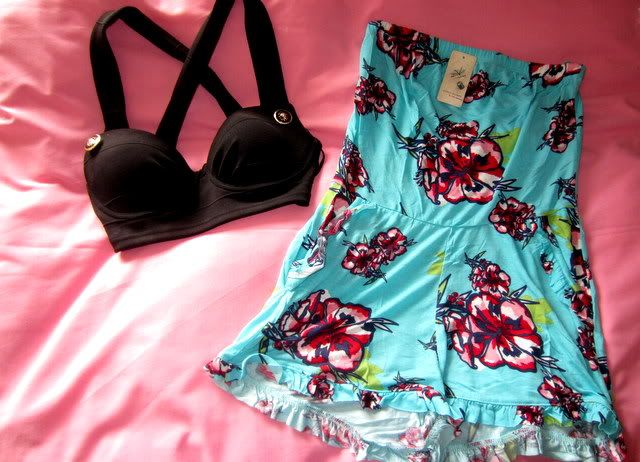 River Island had some really nice stuff on their sale rack. I got this crop top and playsuit for a tenner each. The playsuit is one of those things that look fugly off but nice on, going to use it as a beach cover up. Normally I'd completely avoid this sort of print!
Also found an amazing poundland with loads of Hello Kitty bath stuff, look how cute everything is!!
I found a nail wheel full of tiny butterflies too, and this glittery polish.
Also bought this Barry M lipstick with my Boots points - going to review soon.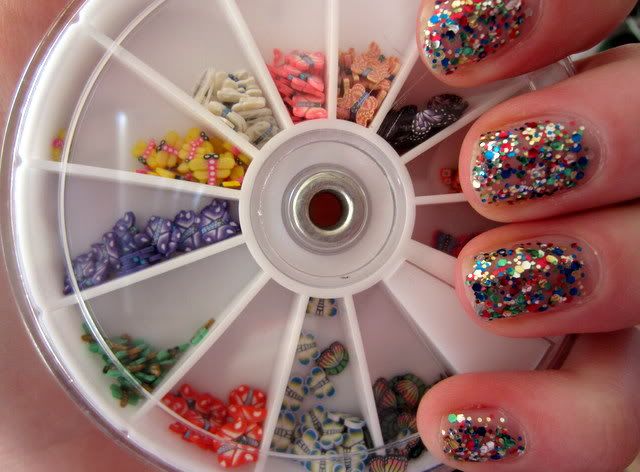 I'm thinking of sticking these on fake nails in clusters for a sort of 3D effect. I also need to make a set of studded vampy nails for when I go see Gaga in september, have pretty much planned my outfit now!
Sorry I haven't been posting a lot, I tend to blog in spurts rather than regularly. I do however update my twitter more often, you can follow me here. I also spend like half the day on my tumblr. Toodles! xx