Bonjourno! How is everyone? Its been so nice and sunny this week that I've been outside in a sleeveless top...shocking! I went back to school on Tuesday which is a bit boring, and strange because a lot of people are stuck abroad due to the whole Volcanic ash thing. Still they re-opened British airspace again so hopefully everyone can get home now!

I've read 'what's in my bag' posts before and always find them interesting, so thought it was a good idea to do my own!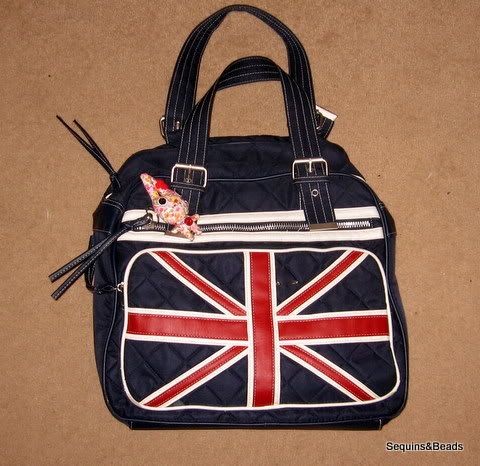 1 - Organiser ♥ 2 - bracelets ♥ 3 - Ipod ♥ 4 - Umbrella ♥ 5 - Pencil case ♥ 6 - purse ♥ 7 - Compact mirror and culticle cream ♥ 8 - Lip balm ♥ 9 - Phone ♥ 10 - Glasses case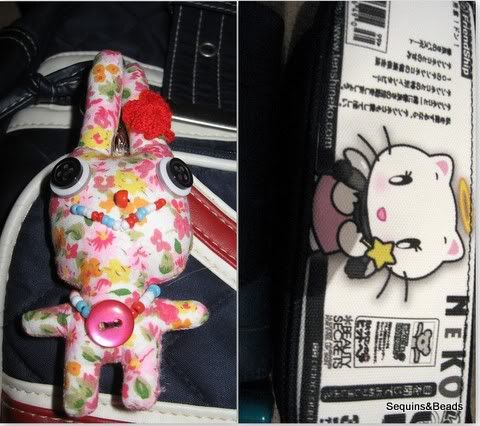 Cute bag charm from my friend (apparently she chose it because it looked like me...I'll take it as a compliment) and Tenshi Neko (Japanese for Angel Cat) pencil case. Anyone else think tenshi neko is a hello kitty copycat? Also if anyone can read Japanese please translate the characters on it for me! My Japanese is limited to introducing myself and saying useful things like 'apple' and 'sparrow hawk'.

Also some belated birthday pressies I received:
I thought the muffin candle above was real and came so close to eating it, I was really dissapointed when I realised it was a candle!

Volume 3 of my favourite manga Paradise Kiss (and apparently two more to come, two weeks late thanks to WHSmith's online shopping service, wouldn't recommend buying online with them!) from my little brothers, and a book from my friend.