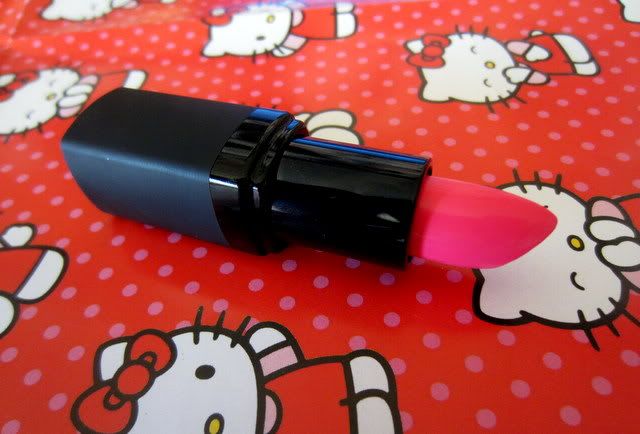 This was an impulse purchase, I suddenly realised I had a load of Boots points to spend so decided to get this. I hadn't actually tried a Barry M lipstick before and I'm really impressed with the results.
Firstly the colour is amazing. The shade I bought is literally the brightest pink I own. It's pinker than a pink thing that went to pink university and got a first in being pink. It's pretty much the ultimate barbie pink.
For fans of the neon trend this is your perfect lipstick. If you lard it on, this is the kind of result you get: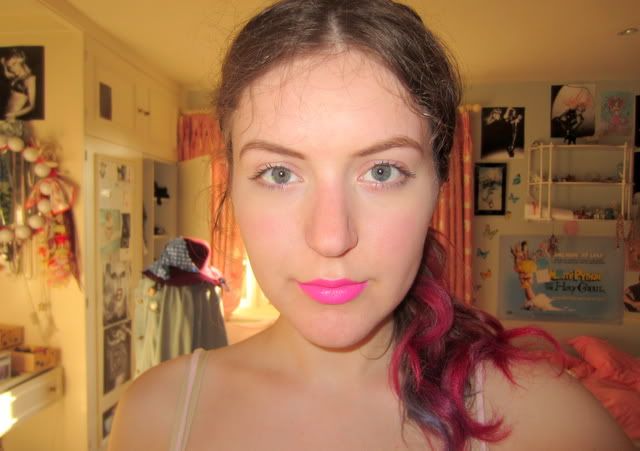 Okay so I cranked the brightness up on this using picasa cos my camera is shite, but it is literally this colour in real life. Absolutely gorge. And as for its staying power, I wore it during dinner and the only wearing I could see was on the innermost part of the lip, and it was so unnoticeable that the camera couldn't capture it.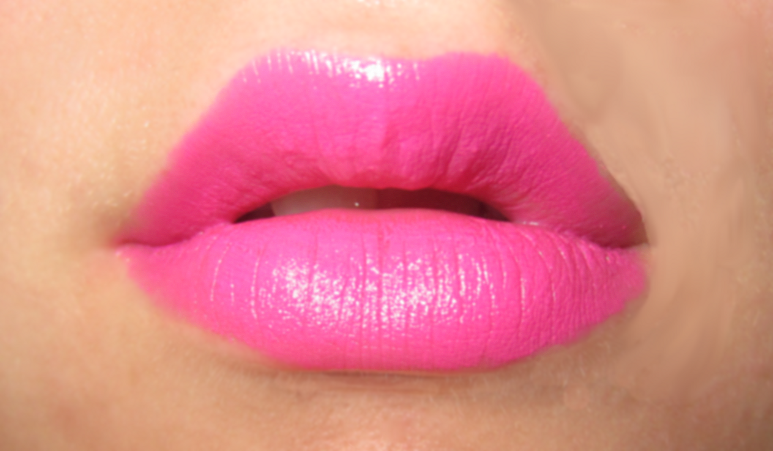 (please excuse shoddy editing, trying to learn how to use GIMP)
I bough this lippy on holiday, and if I wore it during the day I patted it on gently and then rubbed in with a finger for a subtle, lip stain like effect.
Overall I'm uber impressed with this lipstick. It doesn't fade to leave that unattractive 'I'm just wearing lipliner' look either. Have you guys tried any Barry M lipsticks? xx