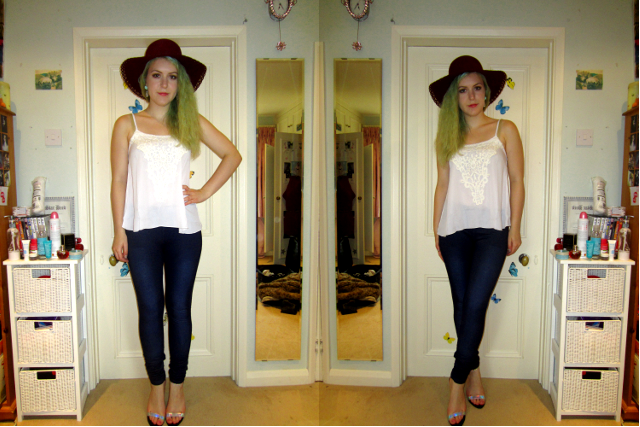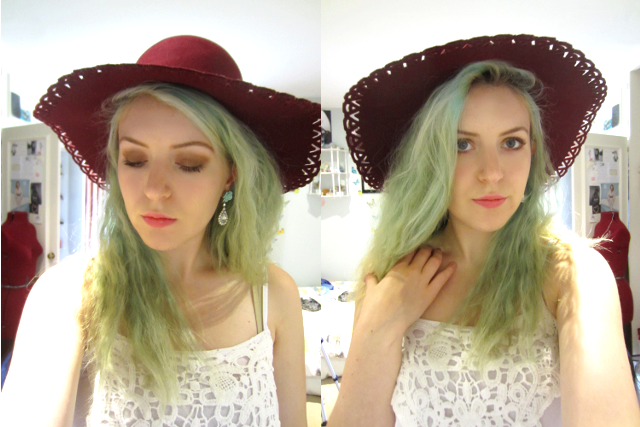 Hat - Vintage - Top - Missguided - Leggings - Missguided - Shoes - Zara - Earrings - Primark
This look is not something that is normally very 'me' style wise, but I was playing around with this hat and quite liked this look. The earrings are so tacky but the green goes perfectly with my hair at the moment so I had to get them obvs.
The title of the song is from a Coheed & Cambria song, which is a beautiful epic love song (I mean epic in terms of triumphant guitar solos than 'mate thatz epic lol'). I went to go see them live a while back and they are incredible.
I know music recommendations can be a bit annoying on blogs, but if you like progressive rock/metal this is such a great band. All their albums are concept albums which tell a science-fiction story, and they've also been made into comic books. Plus the lead singer Claudio can play the guitar with his teeth. Pretty cool eh? xx