I received this 4D Accessorize nails set for my birthday and tried it for the first time last week. Considering the original 'caviar nails' sets from Ciate were going for around £20, the Accessorize ones are only £5 which is brilliant value. I really like the consistency of Accessorize polishes too, not too thick and they dry quickly.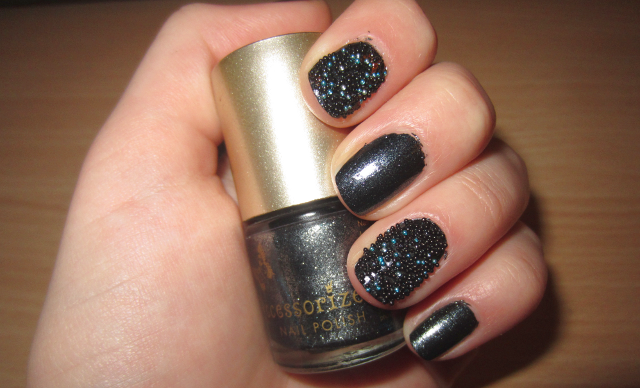 I didn't bring the little plastic tray to dip your nail in to uni so had to resort to sprinkling the micro beads on, hence the not great coverage, but they did stay on for a surprisingly long time (when I wasn't trying to pick them off from revision stress).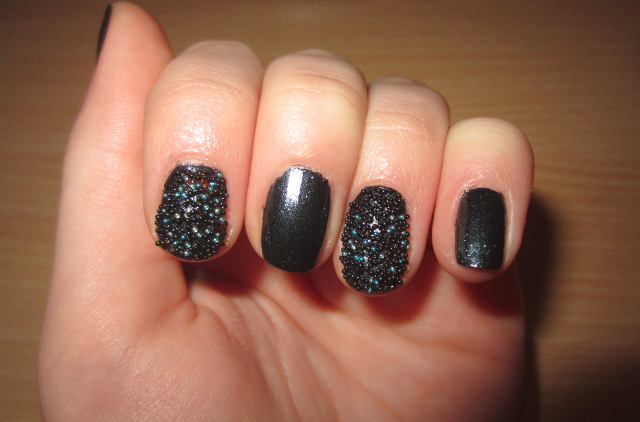 The only thing I would warn with the 4D nails in to not use a topcoat with them, as it turns the beads a sort of rust-red colour as you can see in the photo above - so strange! Pretty sure it said on the instructions not to use it though so my bad rather than the product's.
I did a tutorial around this time last year on how to achieve caviar nails without buying the sets at all - just purchasing the microbeads for cheap from a craft shop or eBay, to see it click HERE!
xx
P.S The Accessorize blog is HERE