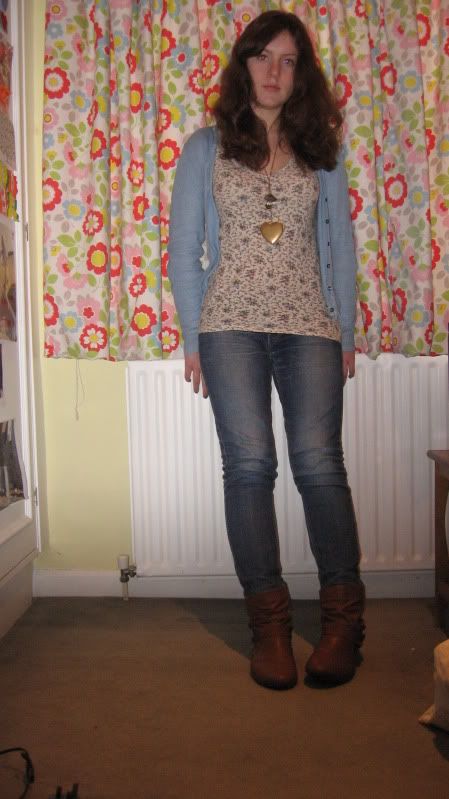 Sorry I haven't posted for so long!! Outfit post coming up, which my friend Laura is going to take of me with her amazing camera; as opposed to me trying to figure out how to use the self timer on my crappy battery camera. My other excuse is that I have been busy avoiding getting swept away by torrential wind and rain..I'm seriously considering emigrating or living under a rock until late March-ish when it stops being cold and miserable. Anyhoo enough complaining this is what I wore today..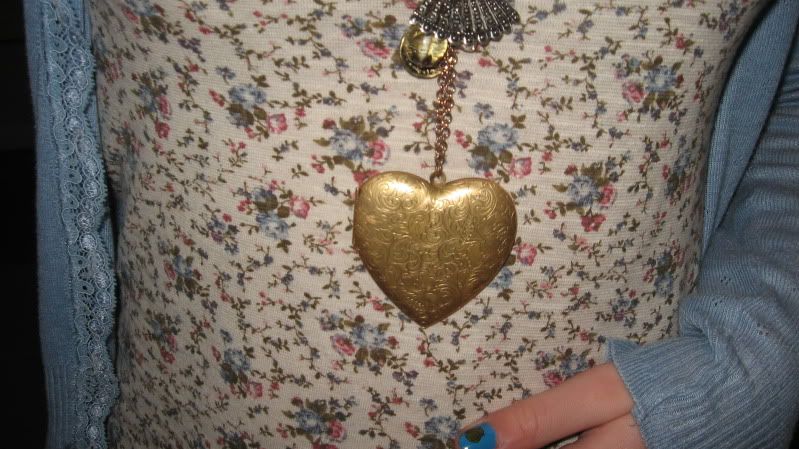 Floral top – Primark Jeans – New Look Ankle Boots – New Look Lacey blue cardi - ?? Engraved heart locket – Urban Outfitters
For some reason Wednesdays are probably my favourite day of the week as I have a ton of free periods, and today was even better because I finally managed to use liquid eyeliner (without stabbing myself in the eye with the brush and it turning my eyeball black which has happened several times):
(The crazy just-escaped-from-the asylum eyes weren't intentional, the camera flash just startled me)
I also found a packet of cheapo nail transfers when tidying my room yesterday so I now have little orange shells on my nails.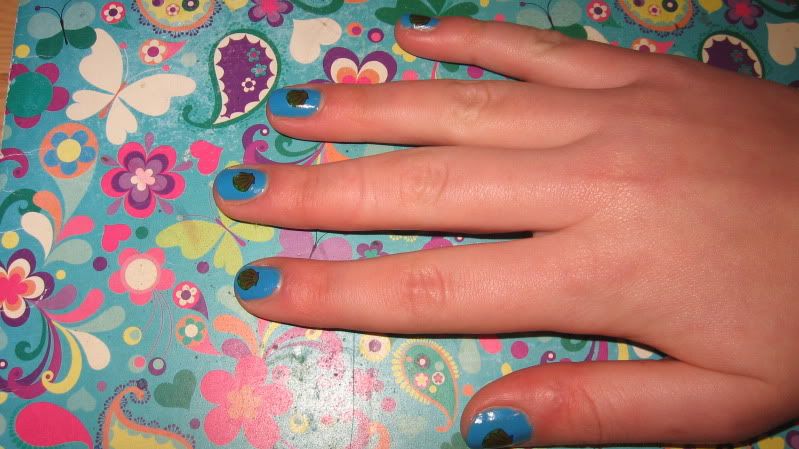 Thought I'd show you guys this little anime girl I doodled, since I've given up doing Art my doodling has gone into overdrive!!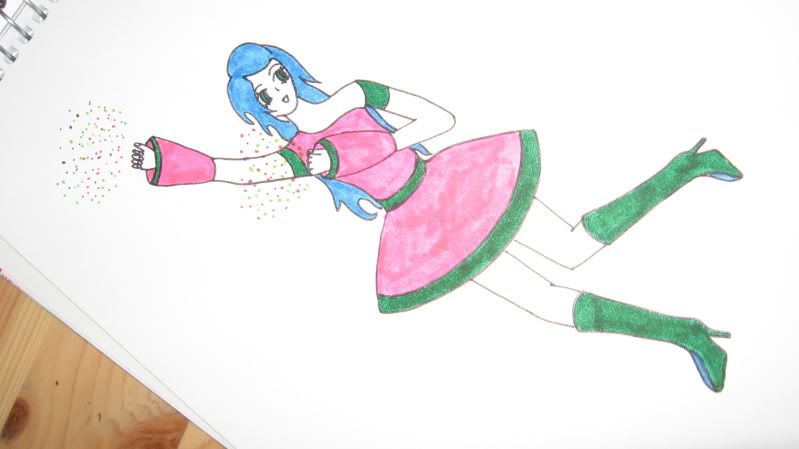 Post title is from 'I like it rough' by Lady GaGa
xx