I was watching Rihanna new video for Only Girl in the world yesterday, and I nearly fell off my chair at the blatant Tim Walker inspiration/copycatting in it!
If you didn't know Tim Walker is the photographer behind the following beautiful photos: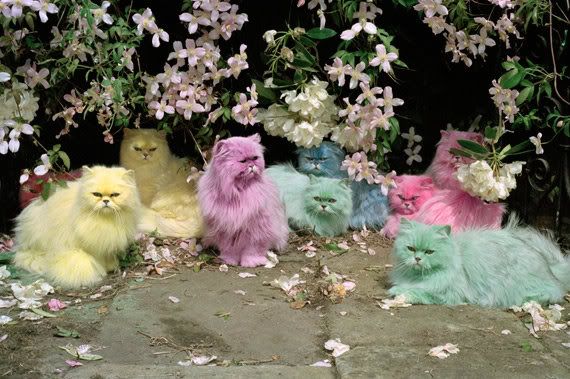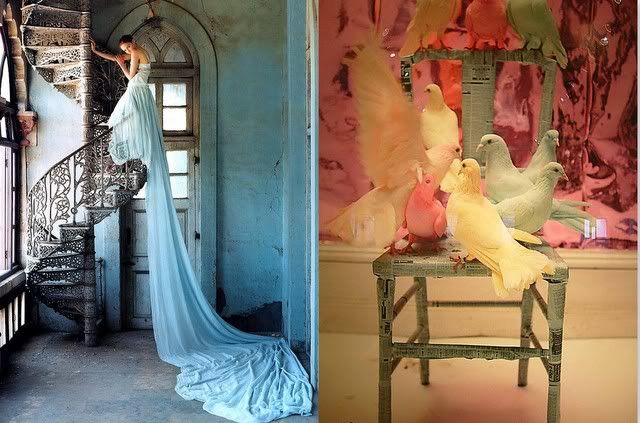 Towards the end of the video we see Rihanna dancing beneath a tree hung with 'dress lanterns':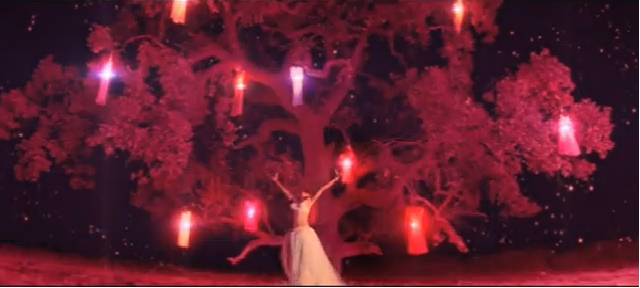 Tim Walker's original picture: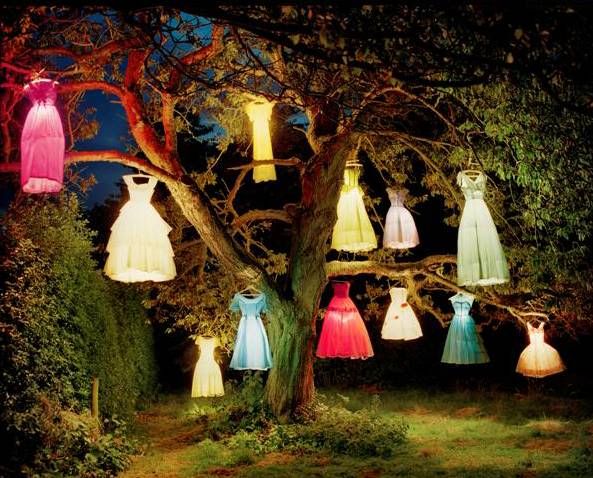 It was mainly the tree that caught my attention, but upon further googling I found this image of a model posing on a ladder in water surrounded by balloons: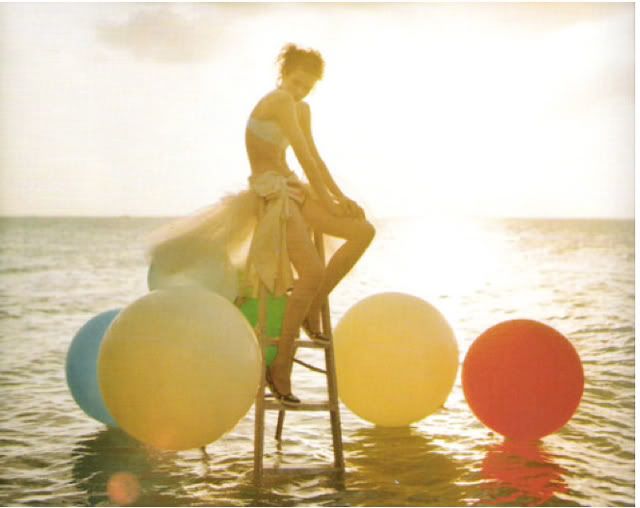 And in Rihanna's music video: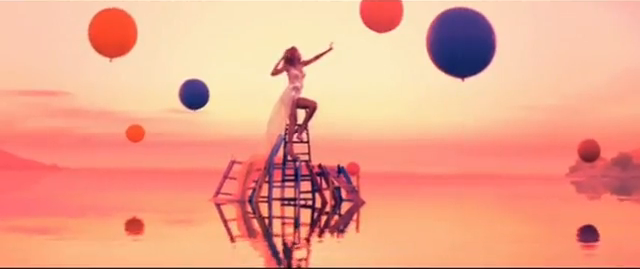 I doubt however that Walker's ideas were stolen as they are so closely mimicked he must've given permission. I'm not a massive Rihanna fan as I think Gaga trumps all female artists like her, Katy Perry etc but overall I love the pink filter they've used and it's just generally a pretty music video!
Follow Sequins&Beads
here
Follow me on Twitter
here
Ask me a question on formspring
here
Add me as a friend on Poupee Girl link in the sidebar >