This is the obligatory 'LOOK AT MY NEW CRAP' post that happens every year after Christmas. Personally I love having a nosey at seeing what everyone got! I spent Christmas at my aunt and uncle's, which was fun but means we have no leftovers this year...I'm rather missing having turkey everything for the weeks after Christmas! I got some lovely pressies, I like to think I'm fairly easy to buy for as anything Hello Kitty or Gaga makes me happy!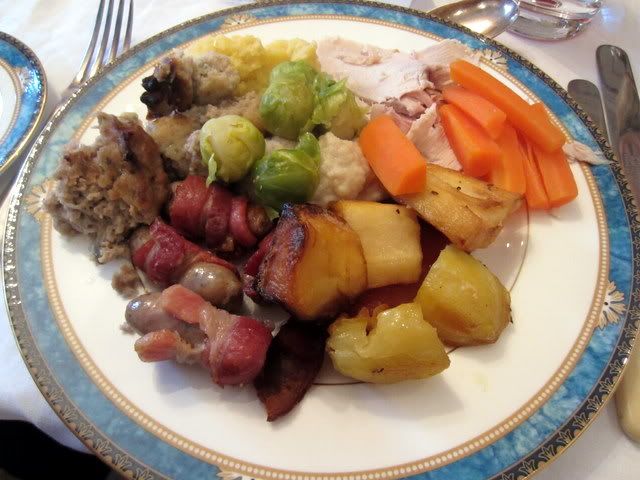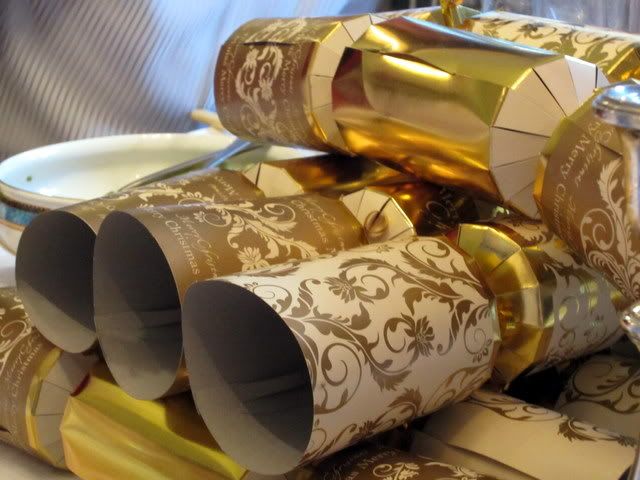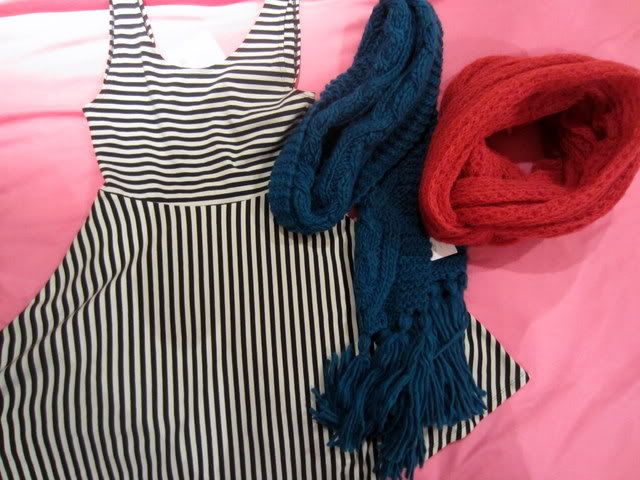 Topshop flippy dress + scarf, Acessorize snood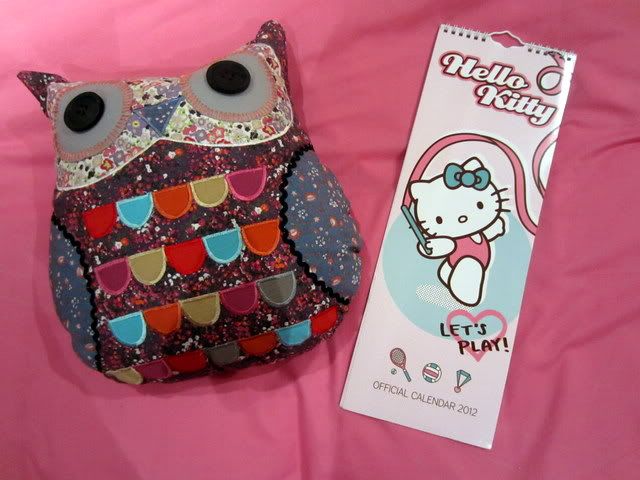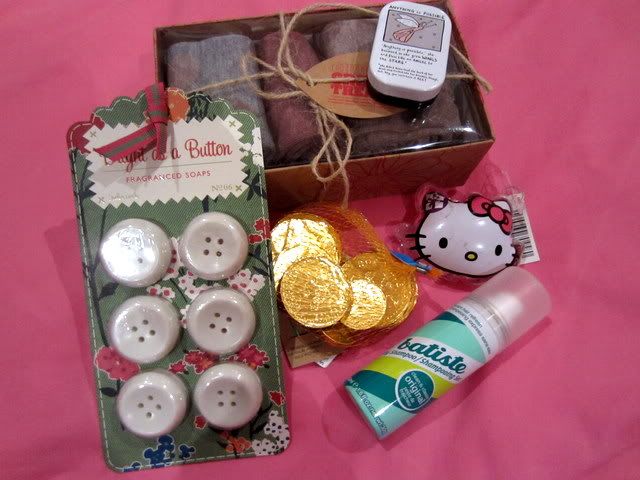 Some of what Father Christmas brought...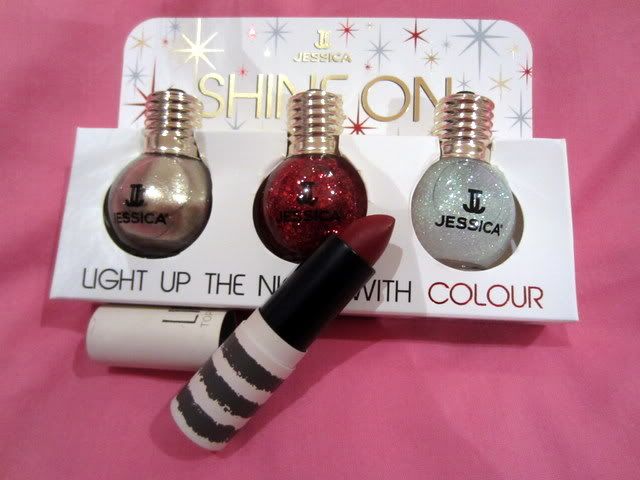 Love the lightbulb bottle design of the polishes, so clever!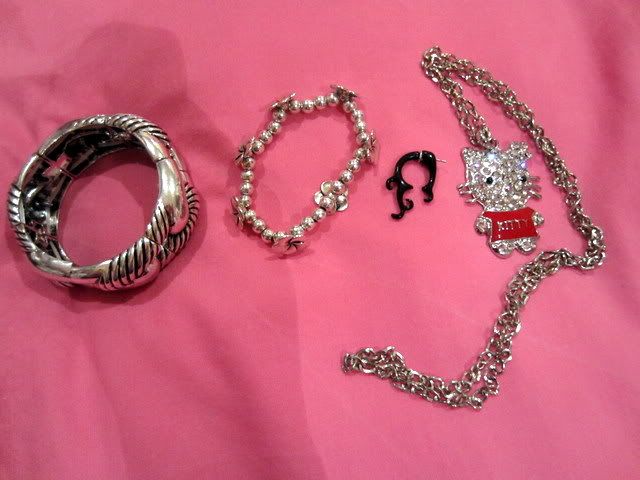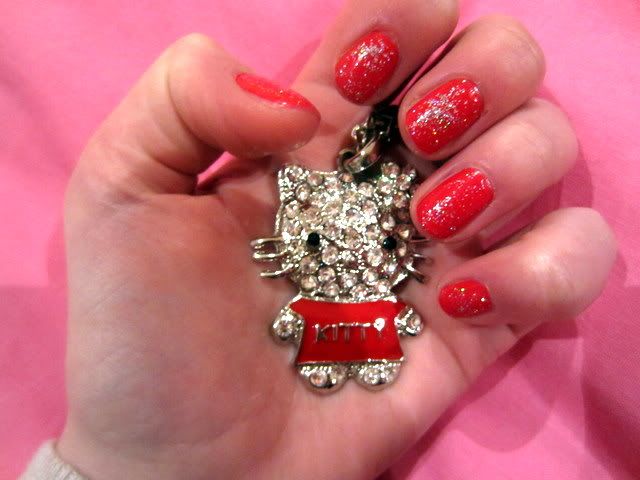 NOTD was red polish by Revlon with some random glitter I found sprinkled on and sealed with a topcoat.
か
わ
い
い
Hello Kitty necklace from my boyfriend.
I took your guy's advice after I asked which earring to get a couple of posts back, and chose an ear tunnel.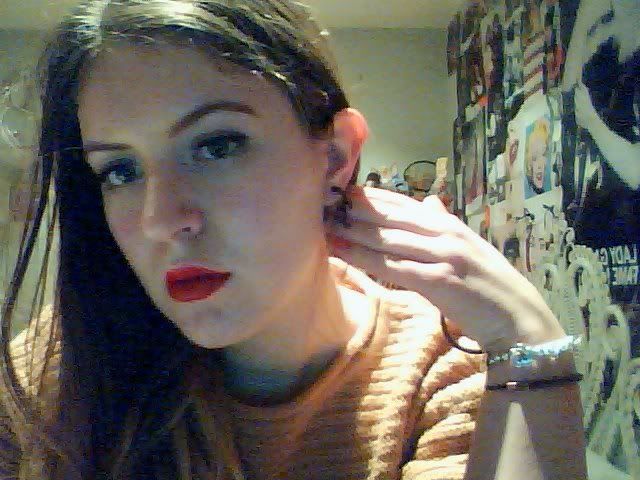 It's a lot smaller than I thought it would be but I love it! This was my make up for the day, wearing my new Topshop lipstick (only the tiniest bit darker than 17's Showbiz by the way, I honestly think the 17 one is better value for money), and falsies. You know it's a good day when you false eyelashes don't fall off.
My Christmas OOTD was basically the same as my last outfit post but with red accessories and lots of glittery eye make up! I tried to take a detail shot when I got home but...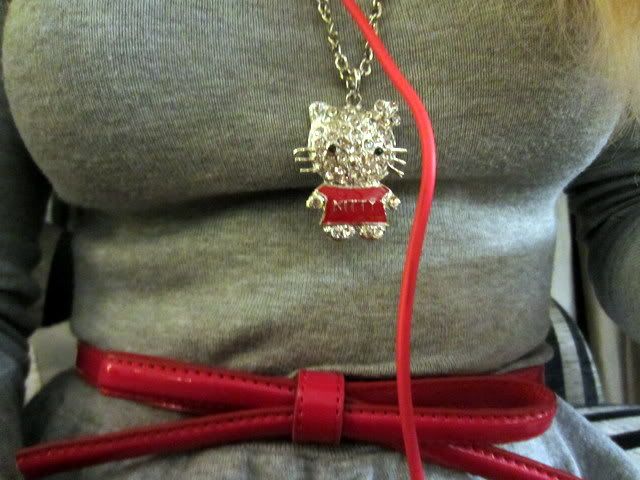 ...as you can see it is rather errr boobalicious, it looks like it might be dangerous for me to stand on balconies. The wire is from my brother's new Dr Dre Beats, I'm so unbelievably jealous - the sound is incredible!
I also received this interesting notebook...errr not quite sure how to write the thank you letter for this one?!
Received a couple of vouchers too so have had a leetle online spending spree so no doubt will post my gets here. Hope you guys had a amazing Christmas, I'm so excited for New Years Eve! xx