I just realised I never posted about going to see Gaga! I went to see the BTWB at Twickenham on September the 8th, and it was absolutely incredible. I went with my bestie who is also a massive fan and we had the best time. We got a few odd looks travelling from hers to London (me in spiked litas, fishnets, skimpy lace body, leather jacket, judas make up and side pony), but soon we were joined on the train by other concert attendees and little monsters so got fewer odd looks.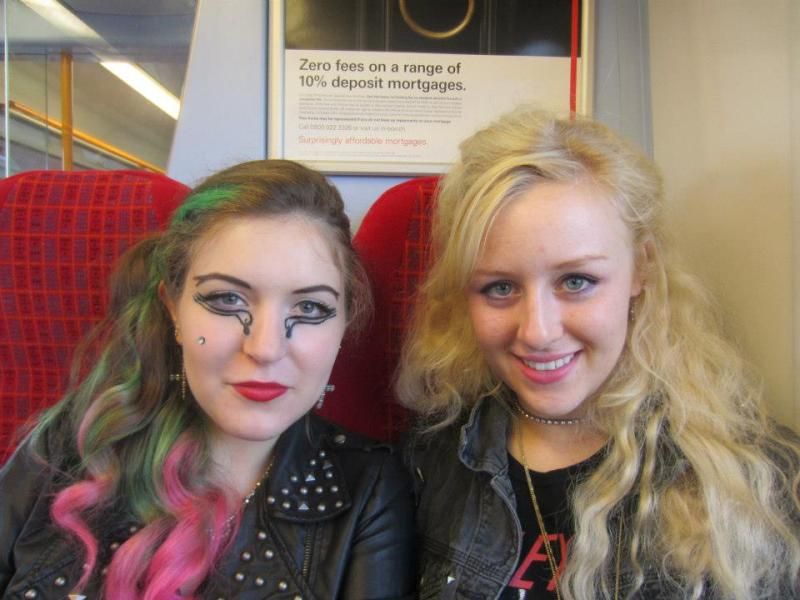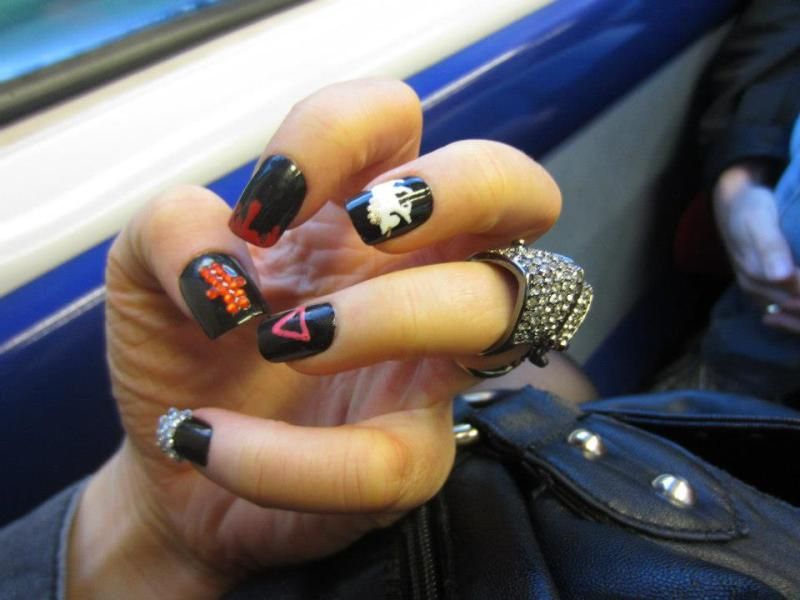 Besties nails which I made for her bday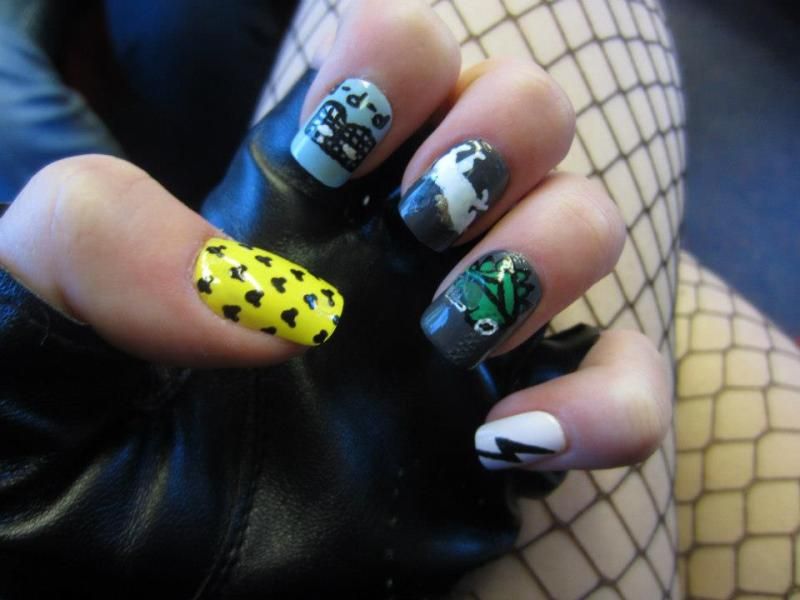 My nails (Kermit got smudged), when we got the arena 3 nails pinged off when I went to loo and tried to undo my shorts. So much fail.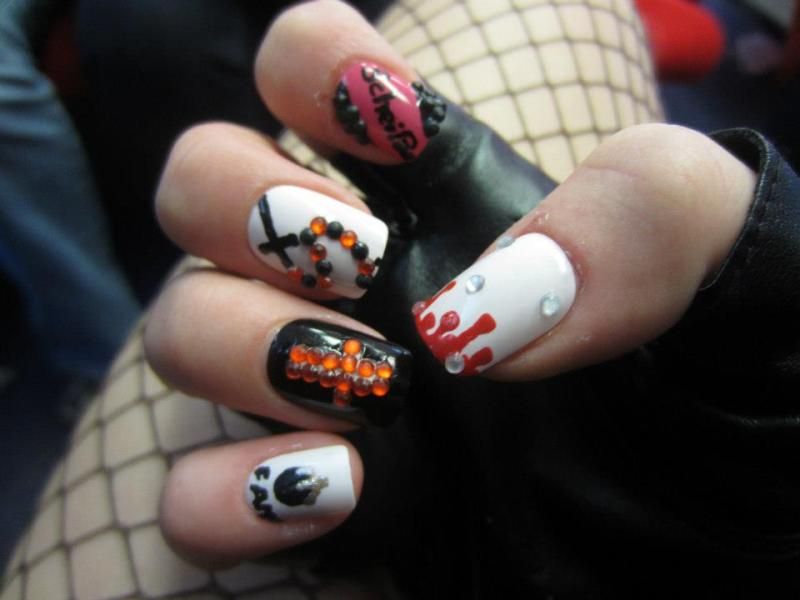 The crowds just going in and out of the stadium were INSANE. There were a lot of police cordoning people off so traffic could actually get through as hundreds of people were crossing the road. When we got there we had missed Lady Starlight but caught about half of the Darkness' performance, and their more well known stuff like love is only a feeling and I believe in a thing called love. Justin Hawkins has an amazing voice, especially live his falsetto was amazing and his tattoos are incredibly beautiful and colourful. Don't really dig his Dali moustache but I find him uber good looking.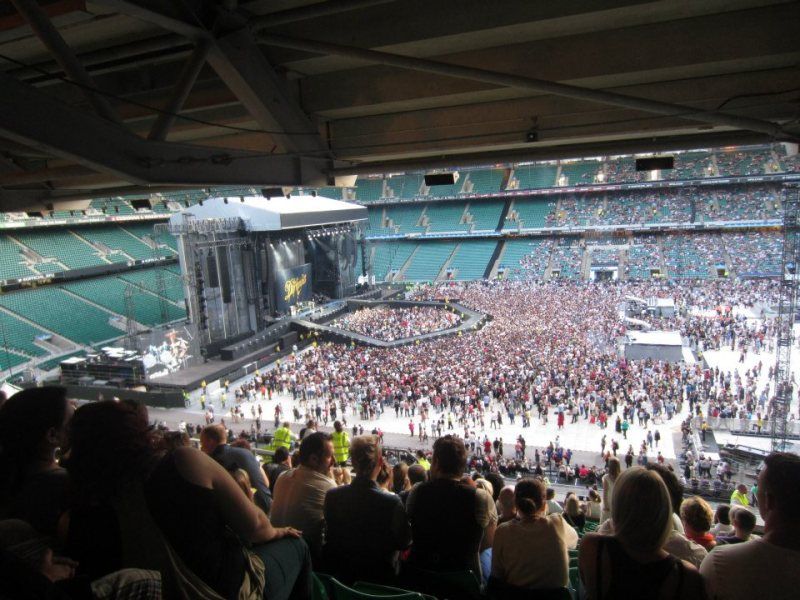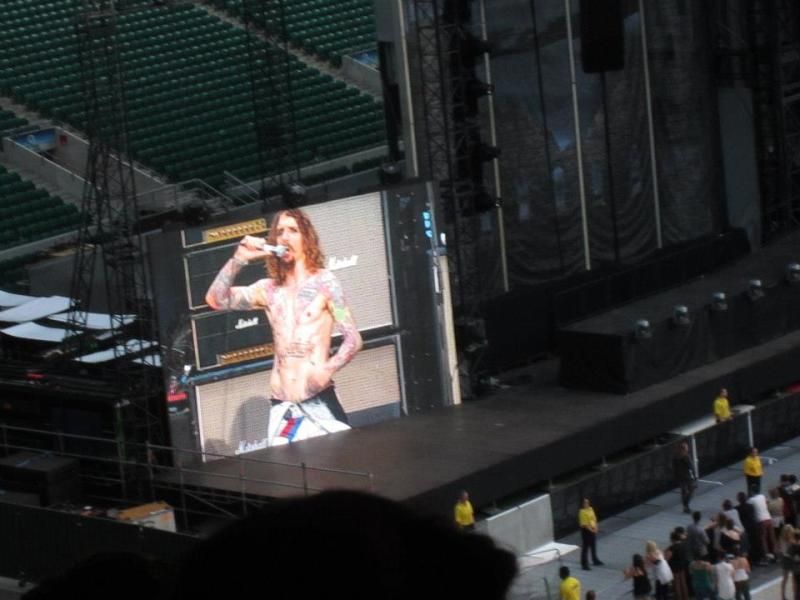 After the Darkness finished I reckon we had about a 40 minute wait before Gaga came on, and twice Fame adverts played on the big screen which drove the crowd crazy. Eventually the stage lights dimmed and the castle was revealed. Gaga came out in what can only be described as like glam-rock masked Alien costume, carried by male dancers on what looked like a very realistic horse singing Highway Unicorn.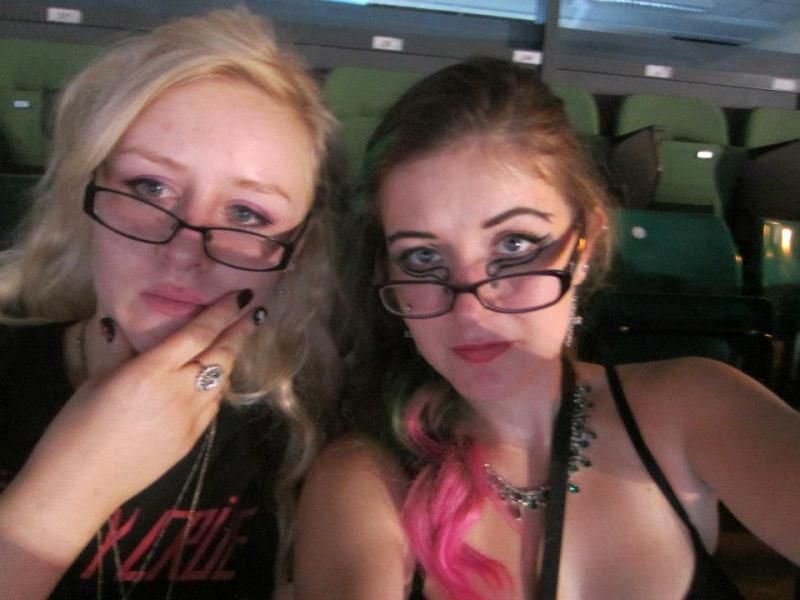 Me and my bestie looking srs bsnss in our specs.
She then launched into Government Hooker (my fav songs on the album are a toss up between Scheisse and G.H so I literally DIED at this point)
I'm not gonna lie, it was difficult to not get emotional at first that the tiny figure on stage, whose work and message I've adored for 3 years was in the same place as me. I know it sounds so ridiculous but she really means a lot to me, I think she's an incredibly inspiring and intelligent woman and a great role model. Her words and activism have really helped me with things like self-esteem, positivity, confidence and to be as open minded and considerate a person as possible. Gushing aside - it was an amazing evening with gorgey costumes, scenery and dancing.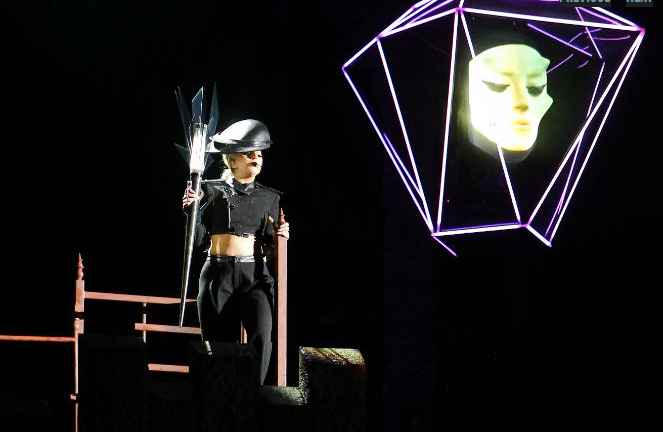 The show actually got cut short, so we didn't get to see Poker Face, Alejandro or Americano performed sadly. Here is one of my favourite parts of the night when she performed

Scheiße...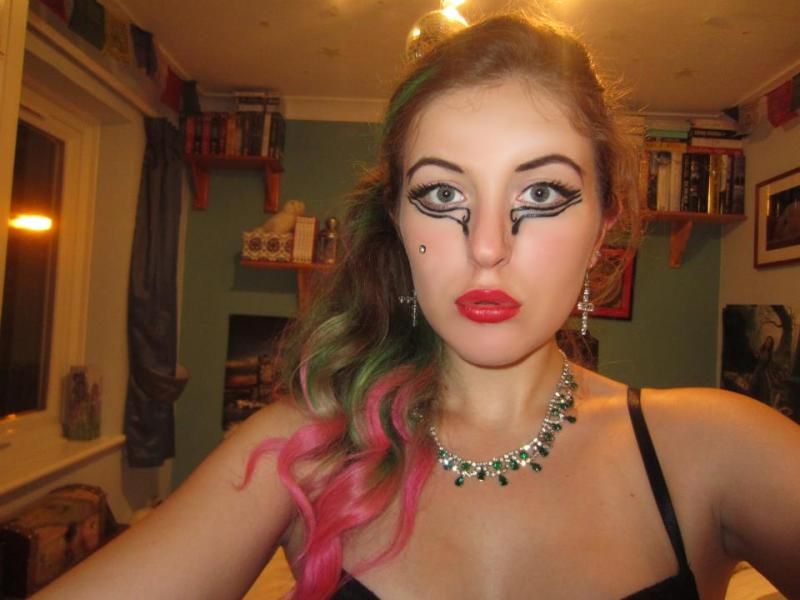 (Sorry for the duck face, my friend said I looked like Joan Rivers XD)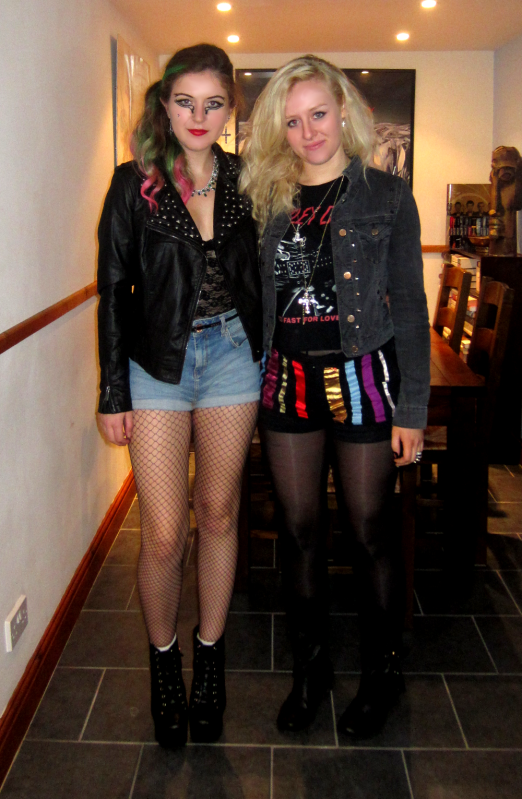 What we wore!
Me: Earrings - Ebay - Necklace - Vintage - Body - New Look - Leather Jacket - Topshop - Shorts - River Island - Belt - ASOS - Fishnets - Ebay - Shoes - Jeffrey Campbell
India: Jacket - DIY - T-shirt - Motley Crue - Shorts - DIY
So that concludes my BTWB experience! I had an incredible time, I can't wait to go to the Art Pop Ball! That is unless anyone wants to buy me a plane ticket to go to the US for her American leg of the BTWB...xx
P.S All photos of Gaga were sourced from Gigwise.com