After hearing a lot about MUA lipsticks (and the £1 price tag being fairly alluring) I picked up my first two plus a 'Power pout' the other day, here's what I thought!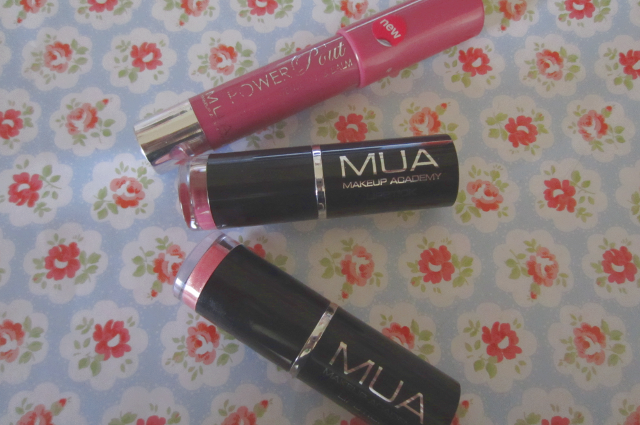 Top to Bottom - Power Pout in Irreplaceable, Lipsticks in shade 5 and 2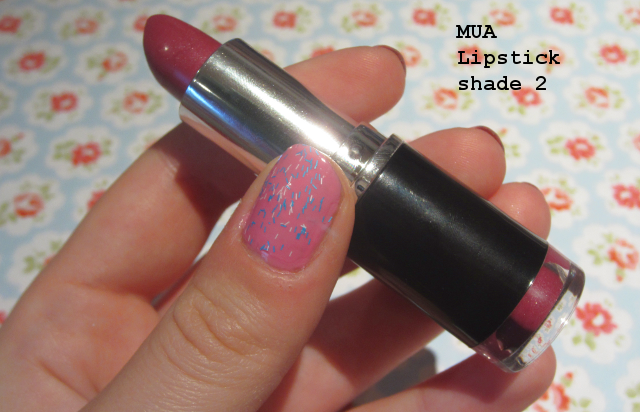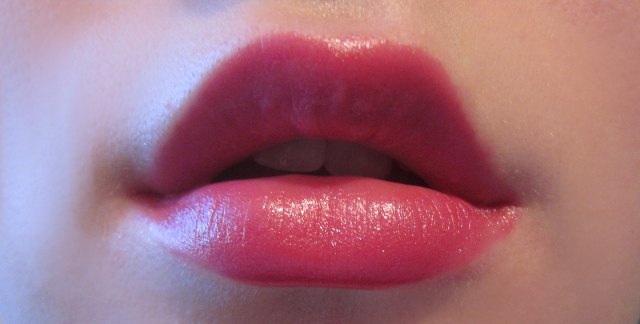 This is a gorgeous medium plum colour with a slight shimmer running through it. I have a billion lipsticks in this plummy shade but this is still a welcome addition, glides on nicely and smells lovely :)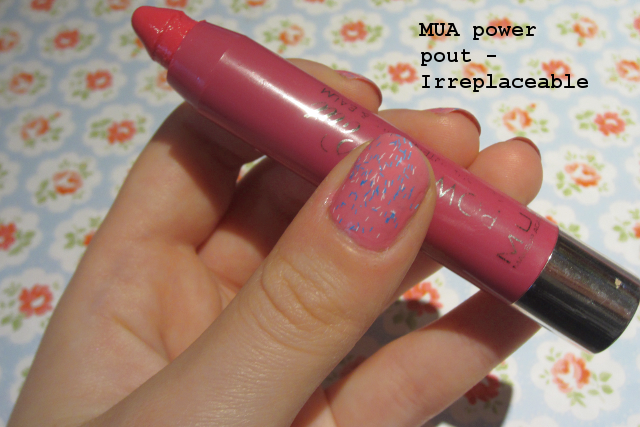 This has been my go to lip product recently, the actual product is a bit off centered in the tube which has left slight ridges in the balm as you can see above - but I'm guessing that's a one off. This power pout is such a gorgeous colour, easy to apply, glossy and seems to last for ages! The only problem I've encountered is that it does transfer easily, I've found some of it resting on my chin just beneath my bottom lip a few times - sexy.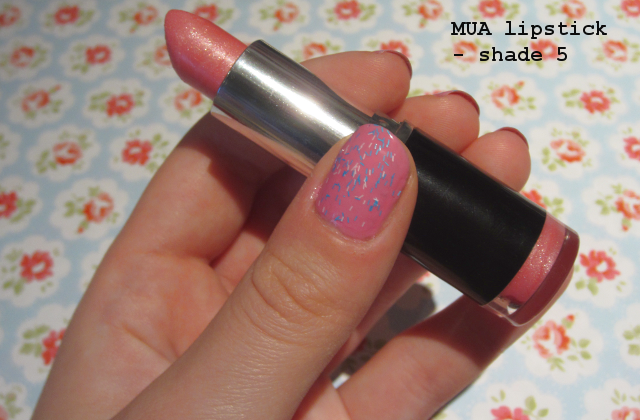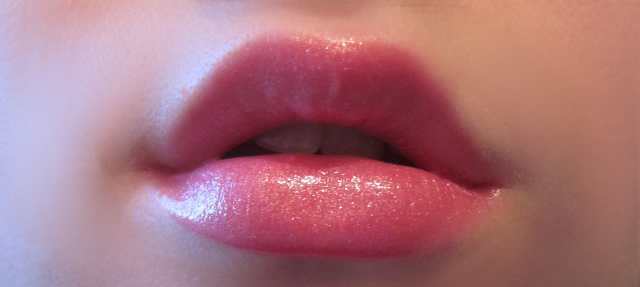 I think I prefer this lipstick to shade 2, it's one of those lipsticks you can swipe on and not really think about it due to the colour being quite light. It's shot through with quite a lot of shimmer which really appeals to the 14 year old in me. I'm keeping this one in my handbag at the moment, it's so pretty!
Have you tried any MUA lip products or lipsticks? At £1 I'm quite keen to build my collection! xx