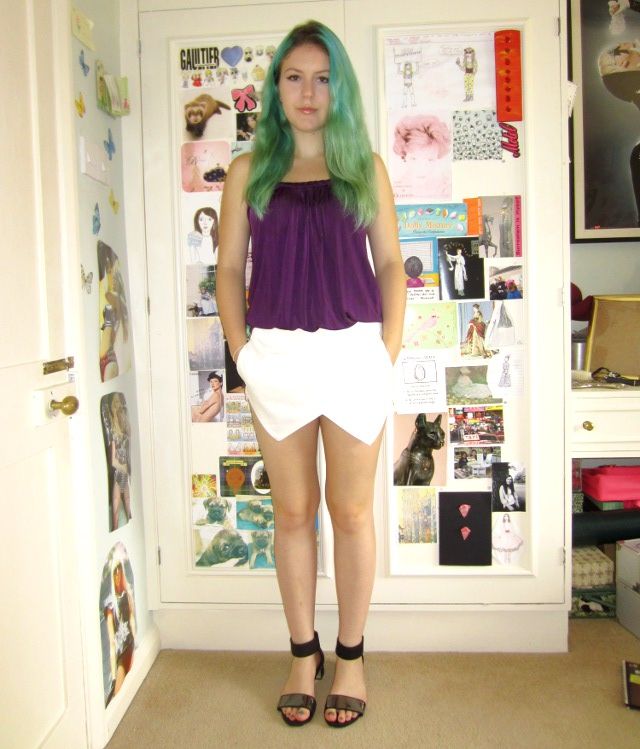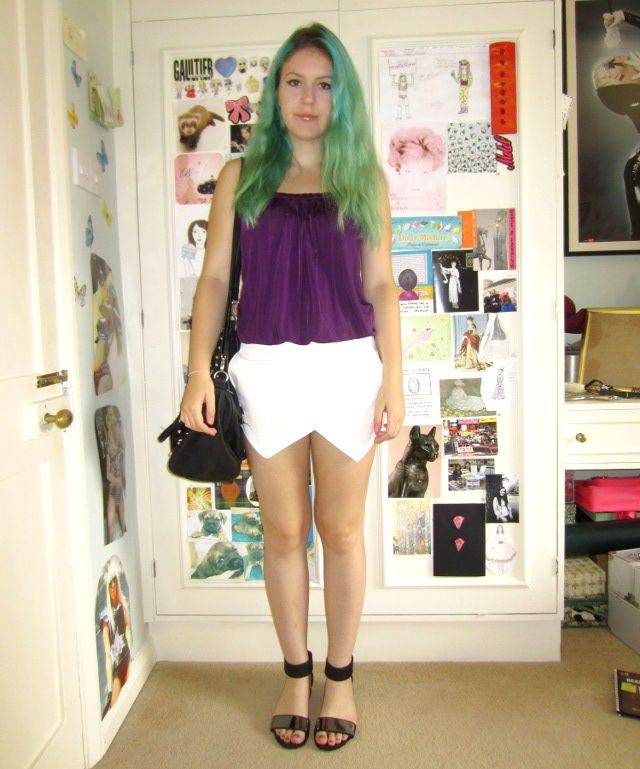 Top - Charity Shop - Skirt - Ebay - Bag - Primark - Shoes - ASOS
Mmmkay so I'm trying out a new outfit post layout here, what do you guys think? I feel like my blog has taken a detour into beauty blog territory when it originally started out as a style blog. I want to put more effort into the ~fashon~ side of it as I figure looking back in a year or so as to how my style has changed/evolved would be far more interesting than looking at foundation reviews.
I bought one of these asymetrical style skirts off Ebay and I'm starting to like it more once you get over the mind fuckery of shorts-at-the-back-skirt-at-the-front. These shoes are quickly becoming favs of mine too, the metal detailing on toe strap (and there is some of the inner heel to) is so cute! Plus I can drive in these, normally a shoe with any kind of heel (these are only 1 inchers though) I have to take off to drive in. Creepers especially are a no-no.