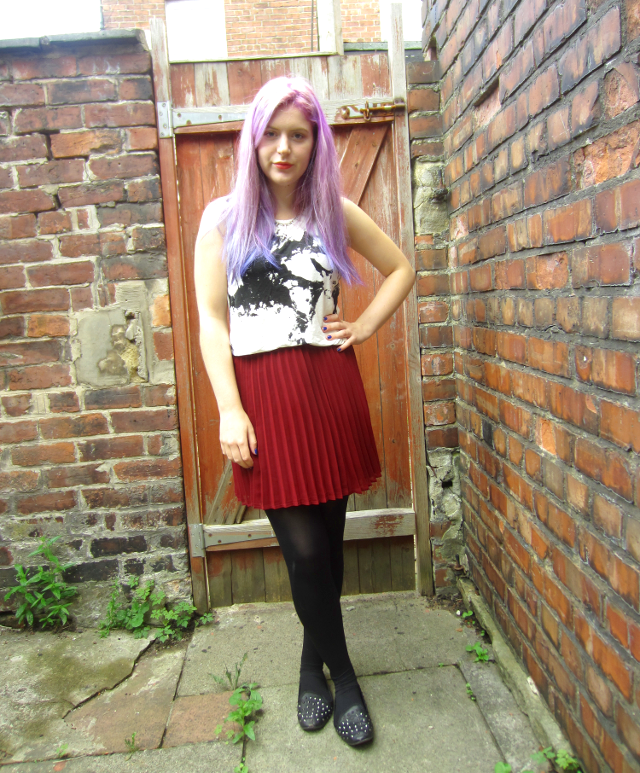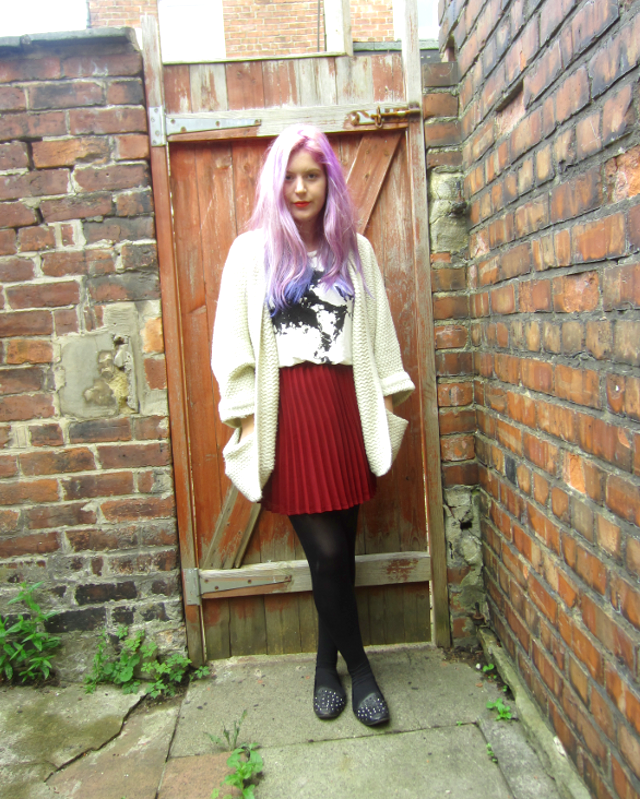 Top - Some shop in Manchester - Skirt - Motel - Shoes - Topshop - Cardi - New Look
This outfit is a bit boring (for running around town handing out CVs begging people to give me a job) but was a tester to find places to take outfit pictures. This is my house's garden for uni second year - essentially an alleyway. There are houses all around so I took these quickly then scampered inside before someone looked out the window and thought 'wtf is that girl with the purple hair doing'.
My hair is actually a lot darker now, I've been having some problems with brassy areas showing through around my roots after bleaching them - even though the dye should be dark enough to cover them, very annoying. Also threw some blue in at the ends so it has a slightly ombre effect. I'm still getting used to not being blue anymore!
I'm not sure what my blogging frequency is going to be this year, hopefully I will be able to nip out and take outfit pics everyday before I go to uni but it may not work out like that - we'll see! xx