Today my blog is a year old! I started it last summer after I had finished my GCSE's when I was bored posting about random things...and not much has really changed! Now that I actually have lots of free time one of my things to do on my list these summer holidays is improve my blog, along with getting a job. I actually had a job interview to be a kitchen porter at a local cafe two days ago so fingers crossed!
I haven't given you guys a proper outfit post in a while so this is what I wore to my schools 'foundation day' which is basically on the Saturday after the last day of term everyone is forced to come in and sit through a service in a marquee; where the school chaplain goes on and on about the meaning of the school motto and the year 7's are given prizes for 'most improvement in geography'...wait that might actually be prize giving which are also forced to attend on a weekend even if we haven't won anything. Anyhoo instead of sitting through the service me and my friend used our best espionage skills to sneak past the head of sixth form and down to the local park.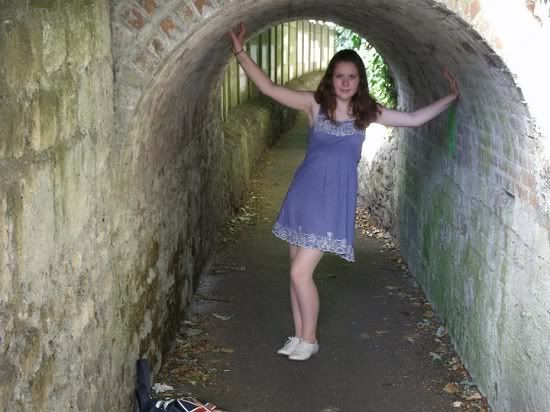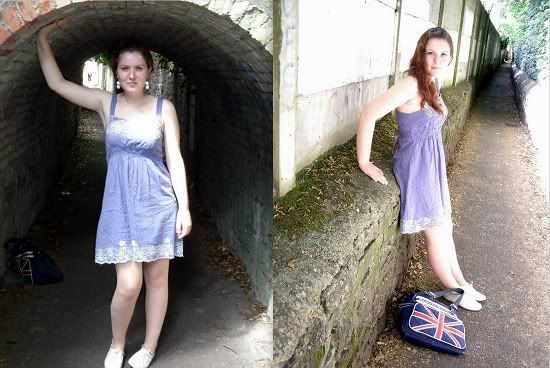 Hehe in the pic on the left I'm trying to ignore the fact someone is coming up the alleyway behind me! Yes, I did take OOTD photos in an alleyway.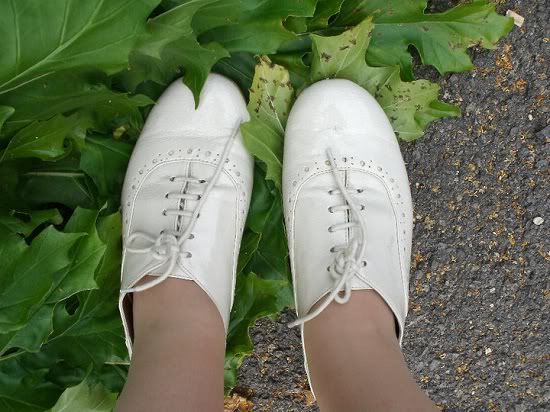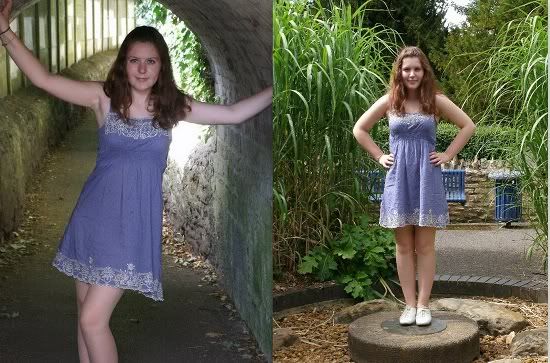 Dress ♥ New Look ♥ Cream brogues ♥ Miss Selfridge via Ebay ♥ Union Jack bag ♥ New Look
After taking these photos we went and bought some fish and chips (well just the chips) and ate them in the sun, a good end to the term!