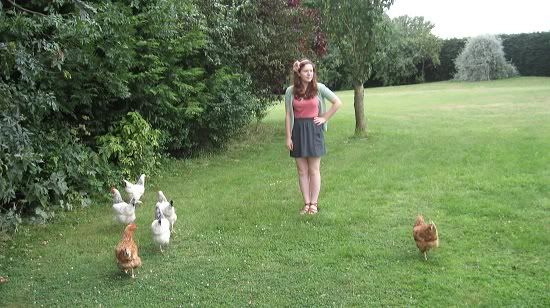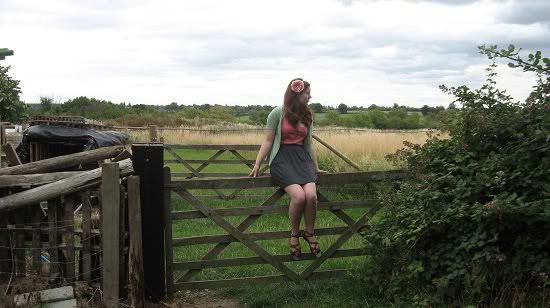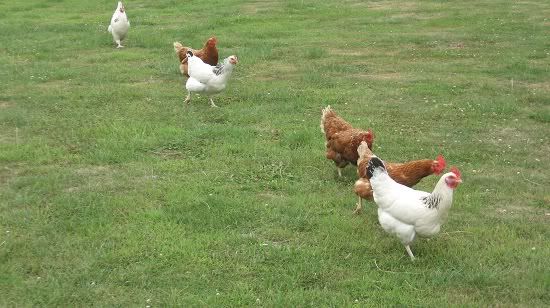 The chickens following me and my brother around the garden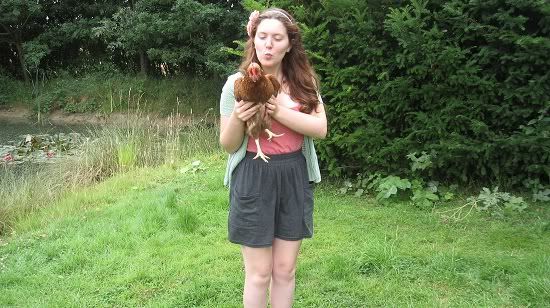 Haha this chicken did NOT like being picked up, when I put it down again it sat on the grass for a bit looking rather molested.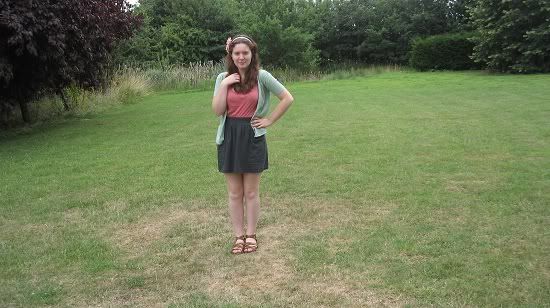 Hair flower ♥ Topshop ♥ Cardi ♥ Motel ♥ Top ♥ Topshop ♥ Skirt ♥ American Apparel ♥ Gladiator sandals ♥ Ebay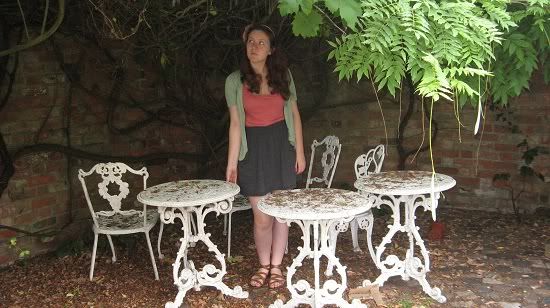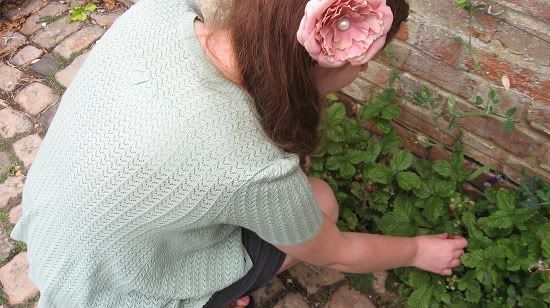 Argh you can kind of see in this photo I've gone sort of ginger after dyeing my hair a mahogany colour has faded! I'm going plum coloured next which should be VERY purple hehe.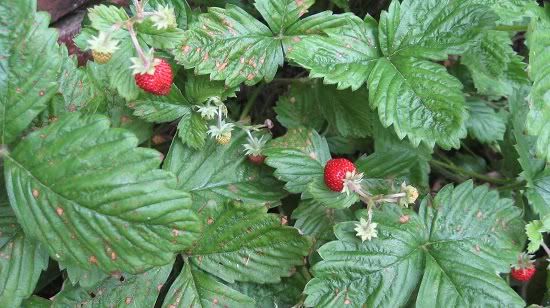 I made a bit of money on Ebay so I went a bit crazy on New Look's website with my paypal account so I should be showing my new purchases on the blog soon. I'm going to the seaside for two weeks for a holiday soon, and I hopefully will blog from there if we have internet, I'm pretty excited I haven't been to a beach for a few years! Oh and I also have to say that my brother took these pictures for me, he was threatening to charge me 5p a photo taken unless I credited him..
P.S The title of this post is from the dark of the matinee by Franz Ferdinand I will not be appearing on bbc 2