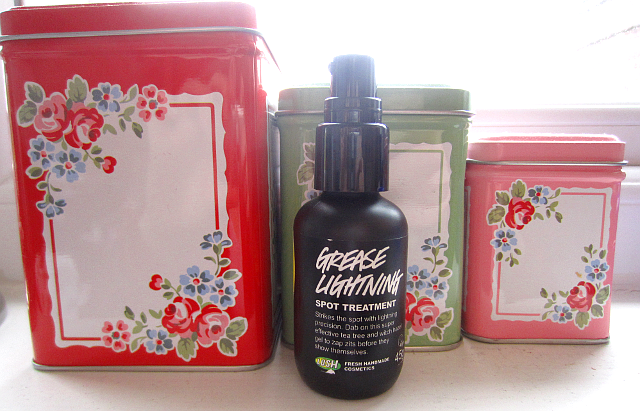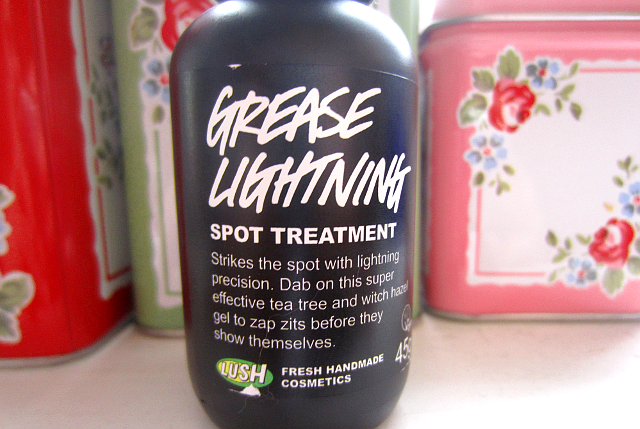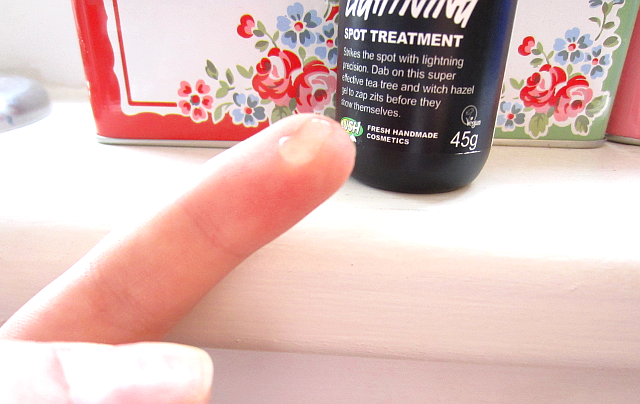 Greased Lightning - £5.95
Recently I've been trying to strip back my skincare to a lot more natural products, I have very oily skin which reacts badly to very chemically products such as strong toner - so I've been looking towards natural companies such as The Body Shop and Lush at the moment. A quick google of spot treatments for oily skin and rummage through some beauty blogs (where did I go for good recommendations before?!) and I found Lush's Grease Lightning.
It's a little on the pricey side for a student but you only need the smallest amount so it goes a long way. I've found this stuff to be amazing. I dab a little on possible lurkers about to come to head or spread across tiny bumps I seem to get on my forehead at nighttime, and by morning they are visibly reduced. Plus due to the tea tree and witch hazel in this you can also use it as a toner - multi use product! If you have oily/combination skin I would highly recommend this.
Do you have any skin care recommendations for oily skin? xx