I finally got my act together to start doing this 'blog series'! I took a photo of my outfit every day after school this week and this is the result. I'm going to post this every Friday and then do another scheduled post for Tuesday to try and get a bit of regularity to my posting. My brother has now become my blog photographer (so much easier than using the self timer) and has taken up his new role with much gusto, including shouting at me 'strike a pose!' 'express yourself!', 'I love the artistic simplicity of this shot', 'no you did that pose last time!'; hence some of these pictures are a bit more *ahem* quirky?! With any luck all this photo taking will eventually turn my brother into the next Mario Testino.
Monday - Getsuyobi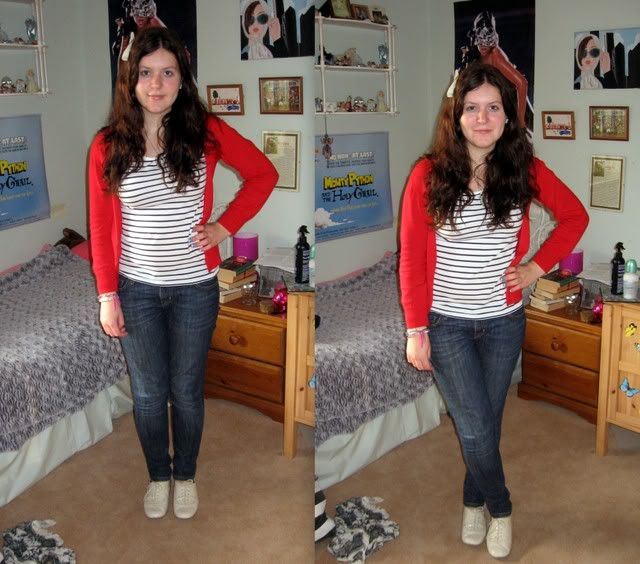 T-shirt ♥ New Look ♥ Cardigan ♥ New Look ♥ Jeans ♥ Gap ♥ Brogues ♥ Miss Selfridge ♥ Hair Bow ♥ Peacocks
Tuesday - Kayobi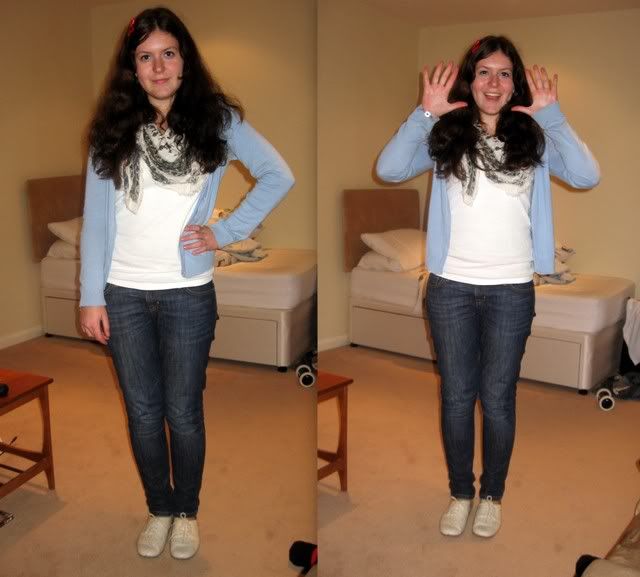 Tank ♥ Topshop ♥ Cardigan ♥ Zara ♥ Scarf ♥ Topshop ♥ Hair Bow ♥ Peacocks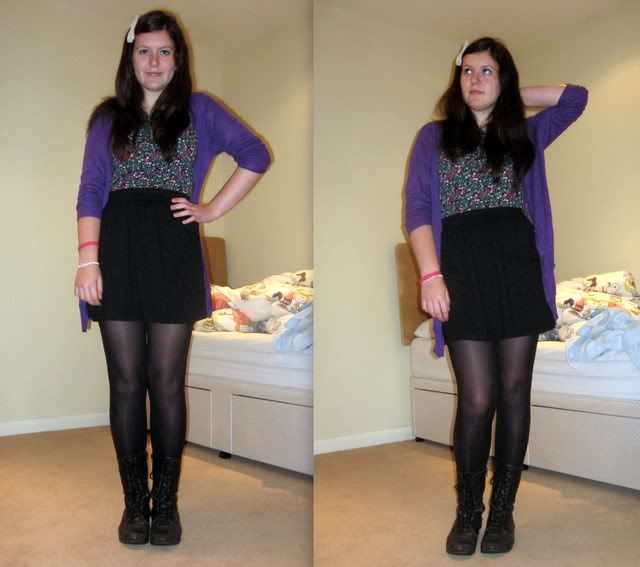 Top ♥ Ebay ♥ Cardigan ♥ Ebay ♥ Skirt ♥ Ebay ♥ Boots ♥ New Look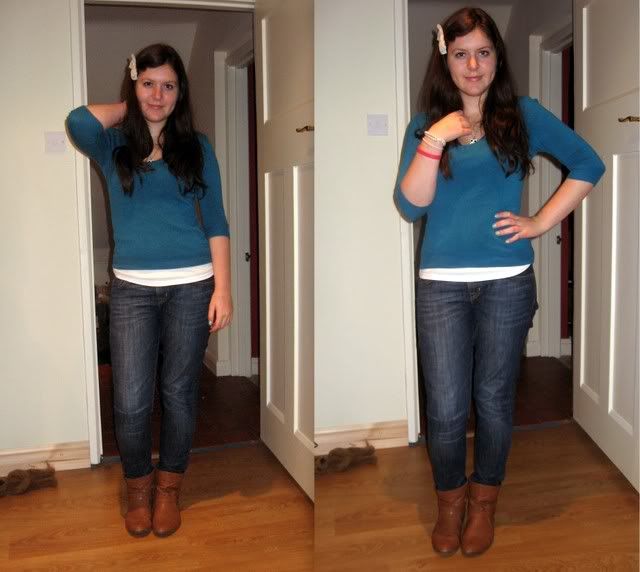 Jumper ♥ New Look ♥ Boots ♥ New Look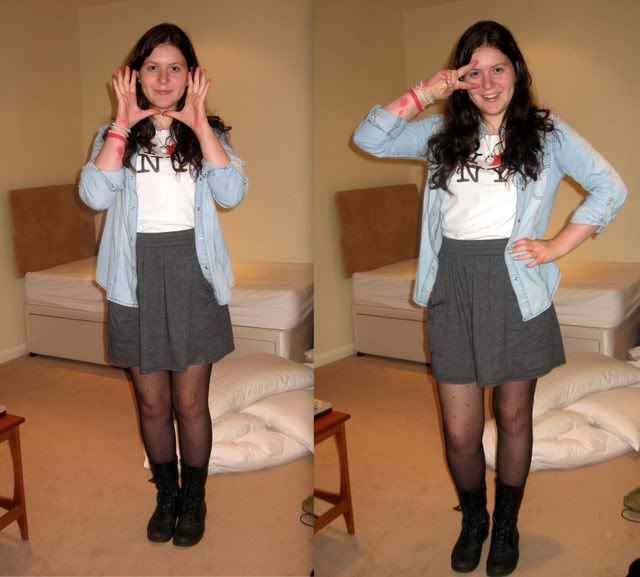 T-shirt ♥ Gift from some tourist place in NY ♥ Shirt ♥ Primark ♥ Skirt ♥ American Apparel ♥ Tights ♥ New Look
By the way its not blood on my wrist in the above photo, I had a slight red highlighter explosion in my Ancient History lesson today.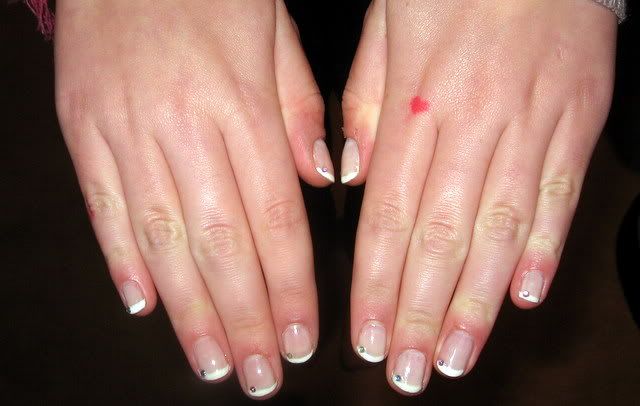 My nails were more simple this week, I just french manicure'd them and added some pastel rhinestones to snazz them up a bit.
I've just learnt how to say the days of the week in Japanese so I decided to test myself by writing them both in English and Japanese :3 Seeing what I've been wearing all week is inspiring as it makes me want to try and plan better outfits each day, and helps me define my personal style. I hope you all liked this post!