I just went on Topshop.com and good lord they have some pretty stuff at the moment! Their current unique collection is Ancient Egypt themed but with a couple of gorgeous mermaid-y pieces. My fave is the floor length mermaid slip dress, no idea what I would wear it to but I imagine when I am rich I will just wear it around the house in all it's mermaid-y gloriousness.
All above from Topshop Unique
Below are more mermaid-y inspired things that are not from the Unique collection and are cheaper. From my mermaid nerding out I know that Neoprene is the material they use to make swimmable mermaid tails for films etc, so the Neoprene Bralet below may be literally the next step to becoming a mermaid. I love the silk shimmer pleat skirt too, so pretty!
And just for the hell of it here are two screenshots from my fav mermaid film (and the only Tom Hanks film I've ever seen) Splash...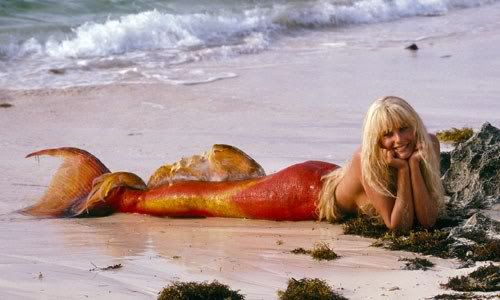 Do you like Topshop Unique's new collection? And what's your favourite mermaid film?! xx